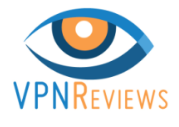 Numerous VPNs exist in the modern world, but not all are created equal and some provide exceptionally substandard service.
Behind a Firewall, VPN (PRWEB) February 11, 2012
VPNReviewz.com has announced the release of their new website, where Internet users will find in-depth, up-to-date information about VPNs, Proxies and Internet security and privacy concerns. Moreover, VPNReviewz.com provides these vital resources and reviews in a format that fits even non-technical readers, explaining the complex problems and solutions in easy-to-understand terminology.
Perhaps the most innovative quality of VPNReviewz.com is the fact that the newly launched website provides users with a means of separating the wheat from the chaff, so to speak. Numerous VPNs exist in the modern world, but not all are created equal and some provide exceptionally substandard service. VPNReviewz.com provides users with the information and education necessary to choose the best possible VPN from the top options in the world, in order to ensure security and privacy for their needs.
One way that VPNReviewz.com helps users do this is through the implementation of their Best VPN Provider pages, where users can get an up close and personal look at the top VPN service providers in the world.
The reviews for VPN service providers include full details about provider service offerings (OpenVPN, PPTP protocols, etc.), as well as speed tests, pricing plans and even ways to save money on a monthly subscription to the best VPNs in the world. For instance, the VPNReviewz.com review of innovative VPN service provider HideMyAss provides information about client details, how to use the service, protocols supported and more. The review for ExpressVPN offers information about pricing, server locations, protocols supported, and a link to the service itself.
VPNReviewz.com is about more than simply providing quality reviews of VPN service providers, though. Visitors will find that the website takes a very complex subject and explains it in everyday terminology so that even those unfamiliar with VPN technology and Internet security threats can make the best possible decision for their needs.
To find out more about VPNReviewz.com or to learn about VPN service providers and how to avoid Internet security problems, visit http://www.VPNReviewz.com.
About VPNReviewz.com: VPNReviewz.com is dedicated to providing users with the best information about Internet security and privacy, and ensuring that users have the information available to make the best choice in a VPN service provider for their needs. With accurate reviews, security tutorials and more, the website stands as one of the best resources for all things related to VPNs and online security.
###