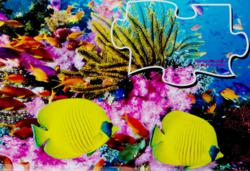 This is the most awesome, intelligent, compassionate site on this dreadful disease that I have ever come across--so positive and encouraging--Thank you!!!
(PRWEB) February 11, 2012
Best Alzheimer's Products, founded in 2008, is having a grand re-opening of their online store, http://store.best-alzheimers-products.com. With products for caregivers of people with dementia, it will be the first store of its kind that is consumer-friendly and easy to use. With over 5 million Americans living with Alzheimer's disease today, caregivers need a knowledgeable and reliable source for solutions.
Best Alzheimer's Products has done a superior job of collecting hundreds of products that are appropriate for persons with dementia. Perhaps more importantly, the company's founders have done their research. The website is full of useful information about why different activities are effective, and which products might be best for different people and for different stages of the disease. Products include games and puzzles, comfort therapy, books, reminiscence therapy and aids for daily living.
Items available in the store have been selected to provide meaningful, age- and stage-appropriate activities for cognitive and sensory stimulation. Such stimulation acts to diminish the undesirable behavioral symptoms that are common in most cases of dementia. Activities that are tailored to the interests and the needs of the individual also provide a sense of purpose and accomplishment. This all translates to improved quality of life for the patient as well as for the caregiver.
ABOUT BEST ALZHEIMER'S PRODUCTS
Owners and caregivers, John and Holly Schmid, started Best Alzheimer's Products as an informational site for caregivers. It is now a store offering hundreds of unique products for caregivers and care receivers alike.
###