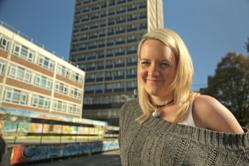 Two-thirds of single Christians would prefer to stay single than marry a non-Christian.
London, UK (PRWEB UK) 11 February 2012
According to a new poll by Christian Connection, the UK's top Christian dating site, 62% of single Christians would rather stay single for the rest of their lives, than marry a non-Christian.
On the eve of St Valentine's Day Jackie Elton, founder of Christian Connection, said:
"More than 1300 people responded to the poll and we were surprised that the results were so emphatic. When it comes to matters of faith, the majority of Christians are not prepared to compromise. Sharing their faith with a marriage partner is important for most Christians at every stage in life."
The same poll was carried out on Christian Connection's Facebook page where more than 1100 voted who were not necessarily Christian Connection members.
"The results were even more emphatic," said Jackie, "With an even greater number (66%) saying they would prefer to stay single."
An analysis of the results revealed surprisingly minor variations according to age or gender. Men and women under 25 were a little less firm about staying single and older people in their 60's and beyond were more definite that they only wanted to marry somebody who shared their faith. Women were marginally more determined to marry somebody who shared their faith.
These findings reinforce the experience of Katy and Richard, both former members of Christian Connection, from the recent BBC THREE TV programme "Strictly Soulmates", which followed their search for love. Neither of them would entertain the idea of a non-Christian partner.
Jackie Elton from Christian Connection who advised the programme reflected:
"Non-churchgoers might find the results surprising and countercultural. It is often assumed that marriage or long-term partnership are the most important goals in life for most people. However, Christians see the world from a different perspective.
"Marriage for most committed Christians is less important than the call to Christian values and lifestyle. Many are unconvinced they can effectively live out their beliefs with somebody who, even if respectful, doesn't share those beliefs."
While some church leaders teach their congregation to look only for a Christian spouse, thousands of Christians take this decision for themselves and stick to it; often throughout their lives.
With twice as many women to men in UK churches, many will have to convert their partners to the faith or stay unmarried.
Christian Connection is the UK's leading Christian Dating site.
For more information please contact Jackie Elton - jelton(at)widernet(dot)co(dot)uk
###