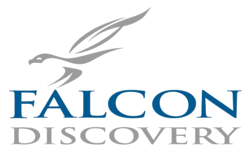 Denver, CO (PRWEB) February 13, 2012
Now that Falcon Discovery's team has caught up on some sleep, digested those street pretzels, and finally gotten that conference theme song out of their heads, they've compiled a list of key highlights from the LegalTech 2012 conference in New York.
From January 30th through February 2nd, Falcon Discovery worked arduously to sift through all the vendor announcements and educational sessions to uncover and distill key emerging trends in eDiscovery and information governance. Several key trends were identified during Falcon's video interviews with thought leaders and legal technology award winners (available on Falcon's blog), and in its participation and attendance at several panels during the conference. Set out below are a few of Falcon's highlights from the conference. For Falcon's complete summary of emerging trends identified at LegalTech, sign up for Falcon's newsletter here.

Man v. Machine debate. During a well-attended and lively panel moderated by Symantec's Dean Gonsowski, Ralph Losey delivered the wake-up call: "don't live in denial" about an emerging recognition that the human review process should not be considered the "gold" standard. Maura Grossman underscored the point by reiterating that the accuracy of attorney eyes-on-review is far from 100%. Honorable Judge Peck urged audience members not to wait for a court ruling to bless technology assisted review, stating that as long as a party can explain its methodology, the use of advanced technology to reduce litigation costs is a smart move.
Hot Topics in E-Discovery: Point-Counterpoint discussion with Craig Ball and Ralph Losey. Few panel sessions were as talked about as this standing-room-only debate. This discussion, moderated by the Honorable Judge Peck, turned a little fiery when the topic case Pippins vs. KPMG came up. Mr. Losey asserted that there were three things wrong with the order: 1) it "dissed" proportionality in preservations, 2) it assumes everybody in a class action case is a key player, and 3) it called a non-forensic collection of a hard drive "spoliation." Mr. Ball did not agree. He argued that to destroy evidence before they've certified the class is a shady practice, and to not capture parts of a hard drive (like slack space) that may contain relevant information to the case was imprudent. When the debate turned to the Federal Rules changes, the two were slightly more agreeable but could not agree that specific changes need to be adopted. Mr. Losey called for a clarification in the rules to keep justice affordable and the rules up to date with the ever-emerging technology. Mr. Ball argued that the rules were well-written and flexible as is.
Harnessing Search Technology Effectively. As a panelist for this session, Falcon's founder and CEO, Don McLaughlin, helped hammer home the message that predictive coding is not a silver bullet and that without proper human interaction, the latest and greatest technologies can be misleading and ineffective. The highly interactive session allowed audience members to gain a much better understanding about where search technology is most effective throughout the discovery life cycle, and how it is often misused when the specific limitations of the search technology are unknown.
Interviews, Interviews and more Interviews. With help from some of its trusted partners, Falcon Discovery interviewed industry leaders to find out what was on their minds during the conference. Falcon learned about vast improvements in the review/analysis process, in-house perspectives on the new Model Order for patent cases, and details about the latest cutting-edge legal technologies. Click here to view these videos.
About Falcon Discovery:
Falcon is transforming the way corporate legal departments and law firms manage discovery and compliance in the digital age. Falcon's lawyers, project managers and technologists have created a unique framework that aligns people, processes and technology to significantly optimize the discovery process across matters. InsideOut™, Falcon Discovery's visionary legal and technology services model, delivers more accurate results, enhanced defensibility, and astonishing cost savings. Visit http://www.falcondiscovery.com for more information, including recent press coverage about Falcon.
###