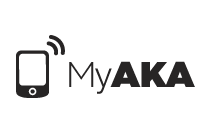 Los Angeles, CA (PRWEB) February 10, 2012
Following up on a successful nationwide launch of its second number privacy service, MyAKA has introduced a free trial option. This offer has been developed in order to provide potential customers with the opportunity to sample services prior to committing funds.
The company stated that through the use of tools such as Google Analytics they found that certain visitors to the MyAKA site viewed an above average number of pages per visit, in addition to spending a large amount of time per page. Through further research it was determined that while these visitors were interested in the product, the concept of adding a second number to an existing phone was a new one and there was, in some cases, hesitance to purchase. In an effort to allow users to gain more familiarity with its services, the company determined that the most efficient option was to offer a free trial of its second number platform.
The free registration offer consists of a free 7 day trial and entitles the user to fifty free text messages or minutes. The trial also allows users access to the full array of MyAKA options such as a number in the users local area code, do not disturb and blocking of unwanted contacts. Users who wish to retain their MyAKA number following the trial period are enrolled in an unlimited package at $29.99 monthly – unlimited data being another first for the company.
"Through the use of incredible tools such as Google Analytics, we've been able to determine that a small number of potential consumers are curious, interested and yet just not sure about our services," stated John Skorick, Founder and CEO of MyAKA.com, LLC. "The addition of a free trial offer, not to mention an unlimited data plan, will give users the ability to preview our services and see for themselves just how useful MyAKA will prove to be in their everyday lives."
MyAKA is a privacy protection service which allows a consumer to signup for a second mobile number with a local area code. The service does not require a second phone, functions just as a regular mobile number and does not require any extra downloads, applications or Internet/Wi-Fi connectivity. MyAKA is not a forwarding service, but a two way system which protects the customers real number on incoming, as well as outgoing calls and text messages. The service also has a number of built in privacy features.
MyAKA is a service built solely with the ideas of privacy in mind. MyAKA does not sell or release any information to 3rd Parties unless required to do so by law.
For more information on the company's Privacy Policies: http://www.myaka.com/privacy.html
About MyAKA.com, LLC
MyAKA.com, LLC is a Los Angeles, California based startup which provides personal privacy services through the use of mobile technology. The founders of MyAKA.com have over 14 years of experience in eCommerce and Internet Marketing, as well as more than twenty years of experience in enterprise level database and networking systems and telephony.
###