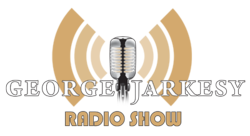 Houston, TX (PRWEB) February 10, 2012
Last week, The George Jarkesy Radio Show, hosted by George Jarkesy, aired with several excellent guests who discussed the political and economic issues on the world today. The nationally syndicated show airs on AM/FM radio through the Wall Street Business Network, from 4-5 PM EST, Monday through Friday. The show features Jarkesy's commentary on issues in the worlds of business and politics, and the guests reflect the topics of each show. Along with co-host Dwayne Deslatte, the show aims to educate and enrich listeners, empowering them with the knowledge they need to make savvy decisions.
In the week beginning on January 30, 2012, the show opened with another Entrepreneurial Warrior of the Week – Rob Swartwood, President of Ranger Coffee. Ranger Coffee is a veteran-owned coffee company that also donates coffee to American combat troops via their "Coffee for the Troops" program. Entrepreneurial Warriors are featured on the show as veterans who have started a business. For more information or to become an Entrepreneurial Warrior of the Week visit the Entrepreneurial Warrior section on the website. Miltary Monday also featured an interview with Dr. Austin Troy, author of a "A Very Hungry City: Urban Energy Efficiency and the Economic Fate of Cities."
The following day also featured two great guests. On Tech Tuesday, Jarkesy spoke to Mark Underwood, CEO of Quincy Biosciences. During the segment, Mark discussed Quincy's efforts to develop Alzheimer's treatments and cures. They also had Alison Fraser from the Heritage Institute on the program, to discuss her work on the Saving the American Dream Act. The following day featured NRA Spokeswoman Stephanie Samford, who joined them to talk about the NRA's outreach programs for female firearm enthusiasts.
Sparks flew during their Throwdown Thursday show, as EWTN's Father Mitch Pacwa joined them to discuss the Obama administration's recent decision on contraception coverage for employer health care plans. They then had on Professor Alexander Cooley, professor at Barnard College and author of the upcoming book "Great Games, Local Rules". As a pre-eminent expert on Central Asian politics, Professor Cooley joined them to discuss the construction of pipelines in Central Asia and the influence of China and Russia.
The week ended with a spectacular show, as Friday featured not one, but two big-name guests: Dr. Robert Murphy and U.S. Congressman Allen West. Dr. Murphy joined them for Fortune Friday, as they discussed the implications of paying for Iranian oil with alternate currencies. Congressman West, a retired Army officer, came on to talk about the upcoming 2012 elections, which he characterized as "the most important since Lincoln's election."
Guests for the first week in February include Penny Nance, CEO of Concerned Women for America; Chad Morganlander, Co-Founder of Washington Crossing Advisors; Andy Gibbs, the author of the VET Act of 2011; John Challenger, CEO of Challenger, Gray and Christmas; and Dr. Woody Brock, President of Strategic Economic Decisions, Inc.
This week also features another Entrepreneurial Warrior of the Week. Listeners will hear from Master Sergeant (Ret.) Mark Evans, from Pizzas 4 Patriots. Evans' organization aims to provide pizza to American combat soldiers for the 4th of July, Veterans' Day, and Super Bowl Sunday. To learn more about this great cause, visit his website at http://www.pizzas4patriots.com.
All shows are archived, and can be listened to at anytime at http://www.georgejarkesy.com. Any books featured by guests on the show can also be found and purchased on the site's Bookstore.
The George Jarkesy Show airs from 4-5 PM EST, Monday through Friday, and can also be heard live on The George Jarkesy Website. For more information on The George Jarkesy Show, upcoming and past guests, and on becoming an Entrepreneurial Warrior of the Week, please visit their website.
About George Jarkesy and Jarkesy & Company
A money manager and successful professional investor, respected financial and corporate advisor, George is currently focused on managing his and his partners many investments. He is a frequent market commentator and guest on FOX Business News, FOX & Friends and CNBC. He is also the host of the nationally syndicated "George Jarkesy" radio show, which launched on January 6, 2012. George started his career in the financial services industry with a New York Stock Exchange member. George also serves on the Finance Committee of the Republican National Committee and is an active member of the National Investment Banking Association, The Jarkesy Foundation and Chairman of The National Eagles and Angels Association. Jarkesy & Company is the home office of Mr. Jarkesy and works with media related to investing and political issues.
###