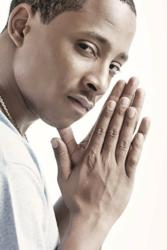 Miami, FL (PRWEB) February 10, 2012
Hip hop artist Chipz Da General recently released his single "Money on the Table," featuring Prime 2.0. The single is featured on his mixtape "Better Than a Gift," which is presented by Coast 2 Coast Mixtapes. "Money on the Table" is currently available for free download.
Chipz Da General's story is truly remarkable. Not just another young rapper, this Bronx native is known for winning numerous showcases and street battles, figuratively assassinating anyone who steps up to the plate. Though he is still young, Chipz is a veteran in the rap/street game.
Losing his mother at the very young age of five and his grandfather shortly thereafter, the youngster chose music as an outlet for all of his pain and struggles in life. "I remember writing my first rap on the train with my big brother Cashes showing me the ropes," Chipz reflects. Soon family and friends began to encourage Chipz to pursue his music full time, and he was beginning to see an end to what felt like an inevitable struggle. Then he found out that his best friend had been killed at the age of 15. Chipz lost faith and ran to the streets, in turn running into the law. "I realized early on I wasn't going to be a career criminal," Chipz states. "I took to my pen full-fledged without looking back." Using his trials as therapy, Chipz' real life experiences have inspired the rhymes he writes today.
Though his music had sparked interest from Violator and other major labels, Chipz was shocked to hear his music bumping from a passing car on a trip to Miami in 2006. He then toured off his "Salute The General 1" mixtape, hosted by DJ Bedtyme357 (Remy Ma's official DJ), and has since appeared on various blogs and mixtapes. Not only an artist, Chipz has been the face of numerous ad campaigns, including Nike, Modells, and the Yankees 2008 All-Star ad. He has locked in endorsement deals with Coogi, Crown Holder, Fashion Hurtz, and StacksAndDreamz.
Chipz partnered with LA-based production company Jas Group Entertainment to release "Better Than a Gift." He is currently in the studio completing his debut album, to be titled "Generally Speaking." That project will include production by such greats as Jimi Kendrix, Jahlil Beats, Vinny Idol, Tha Bizness, Rockwilder, and Music Mystro. He is currently looking for distribution for his Money Under Pressure Records imprint. Additionally, he is working on two movie scripts and scheduled to tour in Spring 2012.
"Money on the Table" is available for free streaming and download at http://hulkshare.com/bvyctm1tfek2
###