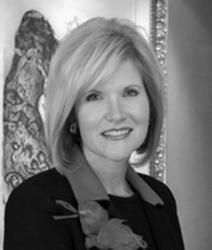 San Diego, CA (PRWEB) February 10, 2012
Trudy Stambook, a prominent real estate agent in the San Diego market, has joined the prestigious Haute Living Real Estate Network. This exclusive circle of leading real estate agents is invited to bring opulent estates and luxury properties to Haute Living readers. Recognized for her diverse and sophisticated marketing expertise, Trudy Stambook possesses the key ingredients essential in today's complex residential real estate arena, especially that of San Diego, California. Haute Living Magazine will feature Stambook as an exclusive Haute Living real estate professional.
Read more about Stambook here. http://www.hauteliving.com/luxury-real-estate/agent-Trudy-Stambook/525
About Haute Living Real Estate Network
Haute Living Real Estate Network specializes in selecting top real estate professionals, creating the most prominent directory for exclusive listings. The network website is an online destination for all things real estate-related and features daily blog posts providing up-to-date news on affluent markets and real estate developments. Access all of this information and more by visiting http://www.hauteliving.com/hlrn.
About Trudy Stambook
Trudy Stambook has over 20 years of experience in San Diego's real estate industry, making her a true staple in the community. She is well known for her role in helping develop Meridian Condominiums, the market's first luxury high-rise community.
Her vast knowledge spans from planning and construction to marketing and sales phases, making her educated in virtually every sense of the industry. Stambook's success goes beyond San Diego, with sales in other states and even internationally.
###