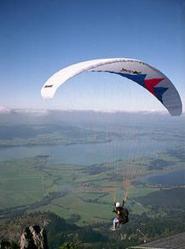 Adventure Vacations Found on www.bobzio.com
Salt Lake City, Utah (PRWEB) February 10, 2012
Bobzio.com accommodations in Utah Ski areas are filling up fast. Bobzio.com announces a Spring Ski Rental Promotion Bobzio.com is a co-op of vacation rental owners. Each owner is free to opt into the promotion at individual levels. Travelers should contact each rental listing and inquire regarding level of participation in the Spring Ski Promotion. Before booking flights to Utah are make reservations for lodging on http://www.bobzio.com which provides travelers and skiers private booking options with rental owners. The Ski Rental Owners can list their home on Bobzio.com for zero cost provided they are among the first 20,000 to start an account. Owners are discovering this new website and getting accounts started. Vacationers and travelers are discovering the website because it is easy to use and searches can be performed under activities such as skiing. Click on the Skiing option will display rentals with skiing in the area. Users report this is "a very nice way to sort potential options".
For those flying into Salt Lake City search under three mountain areas all less than an hour and a half from Salt Lake City airport:
Cottonwood Canyons: Alta, Snowbird, Brighton, and Solitude
Ogden Valley: Powder Mountain and Snowbasin
Park City: Deer Valley, Park City, and the Canyons
Each of these locations can be found on http://www.bobzio.com with available rentals. Most persons are unaware that south of Salt Lake City are excellent jump off spots for hang gliders and para gliders. Many spots can be driven to with free parking close by. Use http://www.bobzio.com to make vacation plans then pack the ski gear and para glider wing before heading out.
###