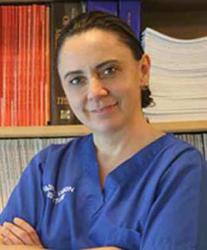 San Francisco, CA (PRWEB) February 10, 2012
Ella Faktorovich, leading ophthalmologist in San Francisco, is an exclusive member of the elite Haute Living Haute MD Network. An invitation-only group, the doctors representing the network are at the pinnacle of their industries. Dr. Faktorovich was handpicked for her exceptional skill in vision correction. In fact, she was one of the first doctors to perform LASIK in San Francisco. Haute Living Magazine will feature Dr. Faktorovich as an exclusive Haute MD.
Read more about her here. http://www.hautemd.com/doctors/dr-drella-faktorovich/
About Haute MD Network
The exclusive Haute Living Haute MD Network is made up of the most prestigious doctors across the US. Doctors are revered and invited for their skill in one of nine specialties: Breast, Face, Smile, Nose, Skin, Body, Bones, Hair, and Lasik. The Haute MD blog is frequently updated with groundbreaking news, trends and events in the industry, and is the ultimate source for finding the best doctor in your area. Visit http://www.hautemd.com today.
About Dr. Ella Faktorovich
As the founding Director of the Pacific Vision Institute, the leading vision correction practice in San Francisco, Dr. Ella Faktorovich has garnered a position as one of the top ophthalmologists in the state of California. She has made various contributions to the field of laser vision correction, as one of the first surgeons in San Francisco having performed LASIK, as well as being the first surgeon in the San Francisco Bay Area certified by the Council for Refractive Surgery Quality Assurance.
Dr. Faktorovich has been widely acclaimed for her achievements, including awards such as a spot in the USNews and World Report Top Doctors, Patients' Choice Awards and America's Top Ophthalmologists.
###