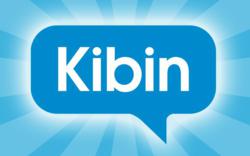 We're going to continue disrupting the old, archaic services that currently exist...
San Francisco, CA (PRWEB) February 13, 2012
Online proofreading and editing service, Kibin, today announces an unlimited subscription plan that will grant college and high-school students, working professionals, job-seekers, writers, and other frequent users unlimited access to their network of more than 200 qualified professional editors and proofreaders for a low, flat fee.
For $19.99 per month or $12.99 per month for a full year, users can upload essays, resumes, and other writing samples and receive feedback from professionals with strong backgrounds in copy editing, teaching, linguistics, journalism, and professional writing. Both plans start with a five-day free trial and offer editing turnaround in less than 24 hours.
"Many people are deterred from utilizing proofreading and editing services because of the high costs. We're changing that," explains Travis Biziorek, Co-founder and CEO of Kibin. "A vital part of the writing process is working through several drafts while revising and implementing feedback along the way; our unlimited plan is making this even easier and more affordable than ever."
The company has already found wide appeal with users across the gamut from students, business professionals, and job-seekers, to bloggers, eBook authors, and poets. For those who are not interested in a subscription plan, but prefer an a la carte option, Kibin will continue to offer its proofreading and editing services for just $0.01 per word.
Biziorek and his co-founder Jim Nguyen are determined to change the way content is created and edited. "We have some strong convictions and macro ideas regarding the future of the content publishing industry," says Biziorek. "We're going to continue disrupting the old, archaic services that currently exist, while fostering a new segment of customers by providing accessible solutions where none existed before."
The release of these new plans not only grants access to more users but further elevates Kibin's position as a leader in the proofreading and editing industry.
About Kibin
Co-founded in 2011 by Travis Biziorek and Jim Nguyen, Kibin is dedicated in bringing affordable editing and proofreading to the masses as well as improving the way people write. It is funded by Dave McClure's 500Startups and prominent angel investors. For more information about Kibin, visit http://www.kibin.com
###