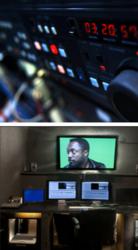 (PRWEB) February 10, 2012
Always staying ahead of the technological advances in video and media, Loyal Studios now offers trans-coding services for Video On Demand (VOD). Video on Demand is an interactive TV technology that allows users to view programming in real time or download programs and view them later. VOD can be viewable through a standard TV receiver with a set-top box, as well as over the internet, laptops, mobile devices and portable media devices. With the huge amounts of video being seen on the internet every second, Video On Demand allows users to be in control of their content.
Using the latest technology, Loyal Studios is now able to convert many formats to be viewable through VOD. These formats include videotape, hard drives, DVD, optical discs, mini DV tape, and many others. Through this revolutionary service offered by Loyal Studios, clients will be able to convert any type of video into a permanent file that can be easily shared and viewed by anyone in the world. Loyal Studios CEO Bob Bekian is confident that the VOD transcoding service will advance video technology and bring file sharing to a new level. "We are very involved in cutting-edge HD production and are dealing daily with content recorded onto various types of media" Bekian states.
What Loyal studios has found is that there are certain encoding standards that are necessary to provide "streaming media" on the web. There is also a tremendous amount of content that exists in other formats that needs to be transferred into the proper file types for re-purposing on the web. Loyal Studios is able to handle SONY HDSR, HDCAM, Digital Betacam, XDCAM, Mini DV formats as well as Panasonic D5, DVC PRO and Blu Ray.
For more information about Loyal Studios one-stop production center, please visit http://www.loyalstudios.tv or call 818 450 1115.
Tags: Loyal Studios/Bob Bekian/Post Production News/You Tube/ Video on Demand
###