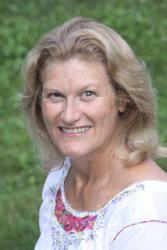 Your training has completely transformed our children's yoga program! It has increased the kids positive feelings about yoga, class participation and simply made our classes more fun.
Clearwater, FL (PRWEB) February 13, 2012
To encourage even more parents, occupational therapists, teachers and physical therapists to register for this unique course, Yoga Village of Clearwater is extending the early registration discount and two-installment payment option until next Friday, February 17th. "It's just too important a training for someone to miss simply because they forgot about the early registration deadline," says Yoga Village owner Jamie Luber. "We want to make this class affordable and accessible to anyone who raises or works with children who have ADHD, autism or other sensory differences."
Shakta Kaur Khalsa, yoga teacher and founder of Radiant Child Yoga Program, and Allison Morgan, Occupational Therapist, will co-lead the weekend training to teach those who raise or with with special needs children how to incorporate yoga postures and breath work into their daily activities and therapies. It is important work based on the growing number of children who are diagnosed with these challenges.
In the United States, one in 110 children has been diagnosed with an Autism Spectrum Disorder, and more than 9% of American children have been diagnosed with Attention Deficit Hyperactivity Disorder (ADHD).* Many of these children are familiar with occupational and physical therapy, and those with ADHD often take prescription drugs.
Shakta Kaur is one of the top five Kundalini Yoga teachers in the world and is a Montessori certified teacher. Allison Morgan is the founder of Zensational Kids. Combined, they have over 50 years of experience. The training will be February 24-26 at Yoga Village, 2760 Daniel Street in Clearwater, FL, 33761. The cost is $395 until February 17 and $450 after February 17. Students can register at http://www.ayogavillage.com or they can call 727-712-1475 or more information.
Yoga Village is the premier yoga studio on Florida's west coast, offering classes and national teacher trainings at its locations in Clearwater and St. Petersburg. Monthly classes include Kundalini, Hatha, Hot, Amrit, Prenatal, Children's, and Restorative. The studio offers 200-hour teacher trainings in Hatha and Kundalini Yoga, as well as a variety of weekend CEU and certification programs. Yoga Village is a community center for concerts and gatherings of all kinds and is a beautiful place for spirit to grow.
*Statistics based on information from the Centers for Disease Control.
###