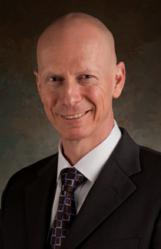 Reamstown, PA (PRWEB) February 10, 2012
DORMA Americas, a leading manufacturer and marketer of premium access solutions and services, has named Wil VandeWiel president of DORMA Americas.
Mr. VandeWiel, who most recently was president of DORMA Architectural Hardware, brings to this leadership position broad and deep domestic and international experience. Prior to joining DORMA, he served as managing director for Bosch Security Systems, a large, state-of-the-art multinational security business based in Lancaster, Pa. He also served in senior leadership roles in sales and marketing, quality and operations for other international companies. This varied background will be an important asset supporting DORMA Americas in its mission of providing premium access solutions and services. As area president, Mr. VandeWiel will lead a talented management team focusing on ways to best serve DORMA's valued customers.
A native of the Netherlands, Mr. VandeWiel received his mechanical engineering degree at Eindhoven Technical University and his MBA at the Massachusetts Institute of Technology. He also holds a Master Black Belt in the application of Lean Enterprise techniques.
Mr. VandeWiel succeeds Larry O'Toole, who will continue his career outside of DORMA after spending seven years as president of DORMA Americas.
About DORMA
DORMA is a leading global manufacturer of premium access solutions and services that enable better buildings. Our full range of products and services provides safety and security as well as convenience and comfort. DORMA features a design oriented portfolio of architectural door hardware, specialty hardware for glass door and wall applications, door automation systems including Crane Revolving Door, and operable wall systems featuring Modernfold. DORMA is an international market leader with innovative and inspiring design and technologies for access solutions and services.
###