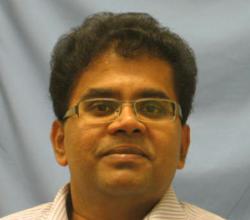 Wilmington, MA (PRWEB) February 13, 2012
Koch Membrane Systems (KMS) has hired Ravichandran Subramanian as Regional Commercial Manager. He will be responsible for developing the markets for all KMS products in Southeast Asia for both the Water & Wastewater and the Industrial & Life Sciences divisions of the company.
"KMS is expanding its business activities in Southeast Asia in response to the growing demand for membrane-based products," said Imran Jaferey, Senior Vice President of Water & Wastewater. "Ravi brings both the technical and commercial expertise needed for successful growth in this market."
Subramanian has more than 15 years of industry experience in sales, management, and product management. His previous positions include General Manager positions at Keppel Integrated Engineering, an environmental EPC company, and EES Technology Pte Ltd, Singapore, a water treatment OEM, as well as Account Manager and Large Projects Coordinator for Dow Chemical Pacific Singapore.
Subramanian holds a Master's degree in Chemical Engineering from Tennessee Technological University and an MBA from Nanyang Business School, NTU. He is based in Singapore and can be reached at Ravi.Subramanian(at)kochmembrane(dot)com.
About Koch Membrane Systems
For more than four decades, Koch Membrane Systems (KMS) has led the way in developing innovative membrane technologies that serve a diverse range of industries and applications around the globe. KMS provides solutions to markets including industrial and municipal water and wastewater, food and life sciences and industrial processes, helping thousands of customers reduce their water footprint, increase productivity, and reduce costs. With an installed base approaching 20,000 systems throughout the world, KMS is setting the standard as a comprehensive membrane solutions provider.
©2012 Koch Membrane Systems, Inc.
The STYLIZED K is a trademark of Koch Industries, Inc. and is registered in the U.S. and other countries. The FLOW LINES DESIGN is a registered trademark of Koch Membrane Systems, Inc. in the U.S. Koch Membrane Systems, Inc. is a Koch Chemical Technology Group, LLC Company.
###