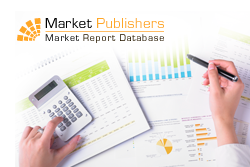 London, UK (PRWEB) February 10, 2012
China takes the lead in both production and consumption of flame retardants. Last year, the country witnessed domestic production and consumption to close to 600,000 metric tons and 400,000 metric tons respectively, both with a CAGR over 15% over the past five years. Besides, in tandem with the global development trend, China currently sees domestic production and consumption of flame retardants switching to some more eco-friendly products like PFRs and ATH&MH. Nevertheless, with foreign producers having launched the R&D of some up-scaled and specified products, the focus of major Chinese manufacturers is still developing technologies of some secondary products.
On the whole, with the domestic market volume enlarging greatly recently, there exist various commercial opportunities in the Chinese flame retardant industry.
New market research report "Survey of Flame Retardants Industry in China Second edition" elaborated by CCM Chemicals has been recently published by Market Publishers Ltd.
Report Details:
Title: Survey of Flame Retardants Industry in China Second edition
Published: January, 2012
Pages: 126
Price: US$ 8,000
http://marketpublishers.com/report/industry/chemicals_petrochemicals/survey_of_flame_retardants_industry_in_china_second_edition.html
The report provides unparalleled knowledge of China's flame retardant industry in the past five years, as well as offers five-year industry forecasts. Its scope comprises:

domestic production for different flame retardant types, including BFRs, PFRs, CFRs and inorganic flame retardants;
major products and their producers in China;
analysis of domestic consumption by application field;
true insights into key factors influencing flame retardant like relevant policies and technologies in China;
forecast on future demand and output for each flame retardant type from 2012 to 2016;
analysis of the business environment of flame retardant industry in different products with Porter's five forces model, as well as discussion of some opportunities.
Report Contents:
Executive Summary
Methodology
1 Development History of Flame Retardants in China
2 Situation of Flame Retardants in China
2.1 Overview
2.2 Introduction of major flame retardants
2.2.1 Brominated compounds
2.2.2 Chlorinated compounds
2.2.3 Phosphorus compounds
2.2.4 Antimony compounds
2.2.5 Aluminium hydroxide and magnesium hydroxide
2.2.6 Others
3 End-Use Market of Flame Retardants
3.1 Overview
3.1.1 Market growth
3.1.2 Market analysis by application area
3.2 Introduction to major end-use segments
3.2.1 Plastic
3.2.2 PCB
3.2.3 Rubber
3.2.4 Textile
3.2.5 Coating
3.2.6 Wood and paper
4 Policies and Regulations
4.1 Overview
4.2 Overseas policies and regulations
4.3 Domestic policies and regulations
5 Technology
6 Key Factors and Forecast
6.1 Key factors
6.2 Forecast of the flame retardants industry
7 Investment Environment Analysis
8 Conclusions
9 Appendix
9.1 Profiles of key producers
9.1.1 Shandong Brother Sci. & Tech. Co., Ltd.
...
9.1.21 Zibo Wuwei Industrial Co., Ltd.
9.2 Profiles of key end-users
9.2.1 Guangdong Kingfa Sci. & Tech. Co., Ltd.
...
9.2.5 Beijing ARS Flame Retardant Decoration Materials Co., Ltd.
List of Tables
Companies Mentioned
More new market research reports by the publisher can be found at CCM Chemicals page.
###