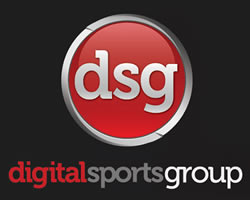 For years we have successfully marketed Tank Driving Experiences
(PRWEB UK) 11 February 2012
Digital Sports Group has announced they are to be adding three new Military Tank Driving Experiences to their portfolio at the end of the Month which will be marketed through their experience days platform Trackdays.co.uk. They will take place at the Tank driving venue on Spring Farm in Measham and include a full day and half of driving various Tanks and Military vehicles, with the chance to crush a car with a Chieftain Battle Tank plus a brand new concept of 'Tank Swimming' where participants will drive two amphibious vehicles, an FV 432 and Gvozdika through water.
Dan Jones, Operations Manager for DSG and Trackdays spoke about the new experiences, "For years we have successfully marketed Tank Driving Experiences and previously we have only sold one experience at Measham called 'The Full Monty Tank Day' where participants spent the day doing various tank drive and military activities. By adding theses new products we are able to break up the activities to be booked individually, saving customers money and also allowing for larger groups such as stag and hen parties or corporate days out to occupy the whole facility".
The new experiences will triple the amount available to book at Measham and are set to be launched towards the end of February 2012 and will be available to book from March through to November.
###