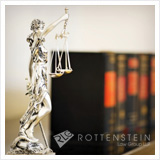 New York, NY (PRWEB) February 14, 2012
Introduced by a group of by Democratic lawmakers led by Representative Edward Markey of Massachusetts, the SOUND Devices Act (HR3847) seeks to close "a significant loophole" in the FDA process used to clear "approximately 90 recent of the medical devices authorized for commercial sale," according to Rep. Markey's website.
The FDA-clearance system that the SOUND Devices Act seeks to correct is known as the 510(k) process, and it allows manufacturers to obtain FDA approval for a medical device without subjecting that device to tests on humans. To qualify for 510(k) approval, a device need only be "substantially similar" to an apparatus that is already on the market, known as a "predicate." A device approved pursuant to the 510(k) process can then be used as a predicate itself when manufacturers later seek FDA approval for devices substantially similar to it.
If enacted, Rep. Markey's bill would, among other things, give the FDA the ability to reject a device application based on a predicate that has been recalled or is in the process of being removed from the market for major safety problems. It would also require companies to inform the FDA if any products in their new device's "predicate lineage" have caused serious harm.
The SOUND Devices Act is specifically intended to help decrease the likelihood of consumers ever again experiencing injuries similar to "the devastating effects that resulted from defective bladder mesh implants," according to Rep. Markey's website. Indeed, many of the vaginal mesh products that allegedly caused many consumers irreparable harm were granted FDA clearance based on their similarity to devices that were once cleared for sale, but have since been removed from the market because it became clear they are dangerous. Johnson & Johnson, for example, is "battling lawsuits" over a vaginal mesh product that got FDA approval based on its similarity to a device that was "pulled from the market more than a decade ago for safety reasons," according to a Bloomberg article that ran on Oct. 27, 2011.
The Rottenstein Law Group supports any steps the Congress takes to prevent dangerous drugs and medical devices from being cleared for sale. The firm's Vaginal Mesh Lawsuit Information Center, at http://www.vaginalmeshlawsuit.com, described all of the issues vaginal mesh victims face and explains their options. It has features that allow for easy sharing, including links for automatic posting on Facebook and Twitter, specifically to enable visitors to spread the word about vaginal mesh implants and the dangers of vaginal mesh products. The Rottenstein Law Group, a personal injury firm, encourages visitors to link to its sites from their own blogs and websites to spread information about defective medical products and dangerous drugs.
About THE ROTTENSTEIN LAW GROUP
The Rottenstein Law Group is a New York-based law firm that represents clients in mass tort actions. The firm was founded by Rochelle Rottenstein, who has more than two decades of experience as a lawyer, to represent clients hurt by defective medical devices. http://www.rotlaw.com
Contact:
The Rottenstein Law Group, LLP
Rochelle Rottenstein, Esq.
1259 Veeder Drive
Hewlett NY 11557
(212) 933-9500 (office phone)
(212) 933-9980 (facsimile)
rochelle(at)rotlaw9dot)com
http://www.rotlaw.com
###