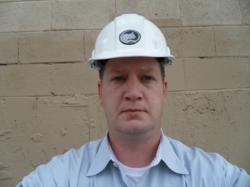 Tough Handling Equipment
(PRWEB) February 12, 2012
Rotobec USA is proud to introduce Allen Mowry as the new Territory Manager for the States of Texas, Arkansas and Tennessee. Please direct all inquires about Rotobec products to Allen Mowry.
Allen Mowry can be reached by phone at (423) 827-7135 or by email allen(dot)mowry(at)rotobec(dot)net.
If you have any questions regarding the new appointment, please contact Mark Shukla, Director of Sales and Marketing Rotobec Inc. at markshukla(at)gmail(dot)com or by phone 424.653.9019.
Allen Mowry
Territory Manager (TX, AR, TN)
(423) 827-7135
allen(dot)mowry(at)rotobec(dot)net
###