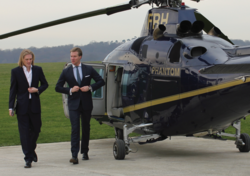 London (PRWEB UK) 10 February 2012
Richard Dinan, Co-Founder and CEO of The Phantom Card Company ltd, will be appearing alongside Ollie Locke and Spencer Mathews in the latest series of this unstoppable show that is gathering momentum with every series.
''We see this as a great opportunity to show the world how a real company, one that has is enjoyed so much success, run by the MIC demographic, operates with all the stress and tensions that come hand in hand in a real life scenario.
For the company, it will be business as usual, we have set ambitious goals this quarter and our responsibility to our shareholders will remain our priority.''
Alexander Nall-Cain – Director. Co-Founder"
The Phantom Card sold a stake of its business to Partners in Everest Wealth – (Switzerland) and FEC Finance – (Germany) in the last quarter of 2011.
The Phantom Card Company ltd currently sells its membership on-board FLYBE AIRLINES. With Inviseo Trade Table advertising across the entire fleet, it has proven to be a very prosperous partnership.
Press Enquiries:
0844 544 9950
emma(at)thephantomcard(dot)com
###