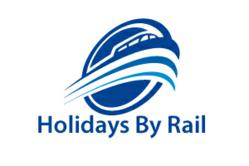 Norwich, Norfolk (PRWEB) February 12, 2012
Popular cities in Italy, France, Germany, Austria, the Czech Republic and Hungary top the list of new unescorted train holidays from Holidays By Rail.
The Norwich-based specialty travel company grows their product line this year with city combination packages designed for the independent traveller, including Rome-Florence-Venice, Paris-Nice and the Riviera, Vienna-Salzburg-Munich, Berlin-Prague-Vienna and Prague-Vienna-Budapest. Packages, numbering 7 to 10 days, include centrally-located hotel accommodations, breakfast daily, city sightseeing, and first-class connecting rail travel with seat reservations. Additional customisation is also available upon request.
"We provide the outline and all the components for the perfect European rail holiday, and each traveller colours in the details based on their specific interests," said Eric Hutchins, general manager of Holidays By Rail, explaining the broad appeal of the company's city stay holidays.
City packages start at £744 land-only, per person based on double occupancy. Roundtrip rail travel from London is available at an additional charge. Complete itineraries, trip details and pricing for these new city combination packages as well as Holidays By Rail's complete product line can be found at http://www.holidaysbyrail.com.
To book a Holidays By Rail European train vacation or any 2012 holiday, contact a travel specialist at 0800 033 7960.
About Holidays By Rail:
Holidays By Rail is the one source for rail journeys throughout Europe, America, and Canada. Travellers can select from the largest assortment of worldwide independent train holidays, escorted rail tours, and luxury rail journeys as well as city breaks throughout Europe. For more information about Holidays By Rail and the company's products, visit http://www.holidaysbyrail.com or phone 0800 033 7960.
# # #