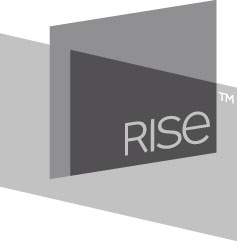 MSPAlliance shares our vision that a high standard of integrity and dependable service is essential for leaders in the cloud service industry." Andy Burton, CEO of Rise and chairman of the Cloud Industry Forum
Portland, OR (PRWEB) February 13, 2012
Rise, a premier provider of cloud computing and hosted IT services , today announced that it has been awarded the highly coveted MSPAlliance MSPWorld Cup Award™ at the MSPWorld Conference and Expo in Miami, FL. MSPAlliance and MSPWorld events are recognized worldwide as the premier gathering place for managed service providers (MSPs). This award recognizes technology-enabling companies that have demonstrated consistent efforts to advance the cause of managed service providers across the globe by providing cutting edge technologies and solutions.
Andy Burton, CEO of Rise and chairman of the Cloud Industry Forum (CIF) says "MSPAlliance shares our vision that a high standard of integrity and dependable service is essential for leaders in the cloud service industry. This distinction as best Cloud Enabling Technology is validation of our efforts and consistent with the high levels of interest we are seeing from US organizations seeking cloud service partnerships."
Comprised of more than 15,000 member companies, MSPAlliance is committed to increasing the reliability and dependability of managed mission-critical IT services. Through the industry's only accreditation program and code of ethics, the MSPAlliance empowers companies to improve their respective return on investment in technology procurement and implementation.
"We are honored that Rise has been recognized for their achievements and hard work in the managed services profession," said Charles Weaver, CEO of MSPAlliance. "Without these technologies and tools the managed service provider community throughout the world would not be able to deliver their solutions and services effectively. The MSPWorld Cup Awards were created so that the MSP community the world over could easily identify those companies that have been recognized for having the best enabling technology in their respective fields."
For additional information on the MSPAlliance or MSPWorld, please contact Celia Weaver at 1-530-891-1340.
About Rise
Rise Partners is the 100 per cent channel division of Fasthosts Internet Group, part of United Internet. Rise provides Cloud Computing and hosted IT services based on its award winning web-hosting services and DataCenter on Demand platform. Today, more than 500,000 customers rely on Rise to provide hosting services and our DataCenter on Demand™ platform. For more information, please see: http://us.rise.co.
About MSPAlliance
For 12 years, the MSPAlliance has been the only unified voice for the Managed Services Industry, and the only organization that promotes the highest level of professionalism, reliability and integrity. As the world's largest Professional Association and Accrediting Body for the Managed Services Industry, the MSPAlliance was created to meet the needs of the Managed Services Professional and to educate the end-user community on the benefits of using a Managed Service Provider. For more information about the MSPAlliance please visit http://www.mspalliance.com
# # #