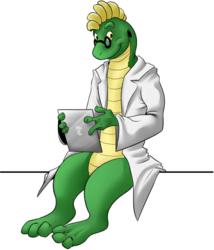 Seattle, WA (PRWEB) February 14, 2012
The New Year brought with it a great first quarter for the economic sector. The Health Industry is still leading the way by adding over 31,000 jobs last month alone, according to the latest numbers released from the Bureau of Labor Statistics (BLS). 13,000 of those new positions were opened up within hospitals and ambulatory services. (bls.gov, 2/2/2012) Job forecasting experts expect that this trend will continue, as jobs in health care, as well as manufacturing, engineering and Internet technology are all on the rise. (daytondailynews.com, 1/21/2012) However, in both the private and public sectors, the medical field showed the highest growth of any field over the past two years; almost doubling that of manufacturing positions with 22 percent of the share. (bloomberg.com, 2/2/2012)
According to the outplacement firm Challenger, Gray & Christmas, Inc. (CG&C, Inc.), "It is not unusual to see a job-cut surge [at the] start the year. Historically, January is the heaviest job-cut month, averaging 101,084 announced layoffs between 1993 and 2011. For the second consecutive month, even the government sector saw relatively few job cuts, a welcome trend in a sector that averaged 15,255 job cuts per month in 2011."
The nation witnessed exceptional financial losses during the recession, resulting in almost seven million jobs cut in just a few years. However, not every field was feeling the pinch. The medical industry was experiencing an extraordinary transitory period that helped to create entirely new industries within industries. Healthcare administrators were beginning to anticipate the rapid and extreme influx of the aging baby boomer population into what is already an over-taxed system. That, coupled with a growing need to upgrade and develop their internet technology and especially Electronic Medical Record database systems, forced the whole Healthcare system to begin heavily expanding their employment base. Over five and a half million medical and assistance based positions are still expected to be newly created by 2020, according to the estimates released at the beginning of February from the BLS. This job growth alone will make the Healthcare field the single largest job creator in the nation. (bloomberg.com, 2/2/2012)
Chris Rupkey, chief financial economist at Bank of Tokyo-Mitsubishi UFJ Ltd. in New York explains, "These jobs are going to literally explode over the next two decades. The first baby boomer just turned 65 last year; so when it comes to health-care jobs in America, we haven't seen [anything] yet." (bloomberg.com, 2/2/2012)
"It's inspiring to see people with such renewed optimism. Now is definitely the time to get back out there and see what new opportunities are available," advises John Burkhardt, Managing Director of MedZilla.com. While most industry experts are cautioning workers not to overlook popular internet social sites for potential leads, employers are still saying that social media has only been responsible for a small percentage of their new hires. Online job boards were touted as being the real supplier of employment leads; accounting for almost 20 percent of employment placement. That outmatched even personal referrals by almost four percent.
According to the Wall Street Journal's Marketwatch, job boards have really proven themselves as the major resource for employers and new hires alike. But social media shouldn't be disregarded, merely used carefully and purposefully in order to optimize its effectiveness. (marketwatch.com, 2/2/2012) Medzilla.com is one of the notable and essential resources for healthcare, pharmaceutical, and bio-tech employment information on the internet. Their employment experts connect real qualified and skilled workers with top industry employers.
Burkhardt explains, "Social media is a great way to reconnect with old contacts and let them know where you are in your job search. However, even though these outlets can provide great ways of connecting to employers, it's important to make sure you're paying attention to how you're connecting in order to get the most out of your online presence. The Healthcare industry is expanding at an unprecedented rate. The jobs are there; but it's important to make sure you're looking in the right places and that the right people know you're looking."
The BLS expressed its own projections of the Medical industry in their news release just last week. "Of the 22 major occupational groups, employment in healthcare support occupations is expected to grow the most rapidly (34.5 percent), followed by personal care and services occupations (26.8 percent), and healthcare practitioners and technical occupations (25.9 percent). One-third of the projected fastest growing occupations are related to health care, reflecting expected increases in demand as the population ages and the health care and social assistance industry grows." (bls.gov, 2/1/2012)
Charles Roehrig, the Director for the Center for Sustainable Health Spending, a nonprofit for the Altarum Institute in Ann Arbor, Michigan believes that medical industry employment "may provide greater stability than factory and building-related work, which tends to fluctuate more with economic conditions.[..] Every 10 jobs in health care ultimately generate an additional 12 elsewhere in the U.S. economy, so without the industry's hiring growth, the unemployment rate would have been 9.5 percent in December, instead of 8.5 percent."
Michael Spence, winner of the Nobel Prize in economics in 2001, and a professor at New York University's Stern School of Business, explained in an interview last month, "To fully address unemployment and income-distribution issues, the U.S. needs more effective investment in skills, education, infrastructure and technology." According to the BLS, the fastest growing jobs in the medical field are a combination of skilled positions, as well as opportunities which, while requiring a high school diploma, are willing to train workers on the job as well. This kind of job assortment is precisely what Spence believes is the essential quality of steady employment growth, and the vital component to a lasting economic recovery. (bloomberg.com, 2/2/2012)
"The key here is not merely basic job creation; but having employment accessible to a wide variety of workers," says Del Johnston, Manager of Client Relations at MedZilla.com. "While the largest growing opportunities may be in areas requiring a minimum of an Associate's Degree, like nursing, there are opportunities for anyone with a willingness to be flexible and learn new skills on the job. For example, home health aides are one of the fastest growing areas in the Medical field. Those positions only require a high school diploma, and depend heavily on experience learned on the job."
About MedZilla.com:
Established in mid-1994, MedZilla is the original and leading web site to serve career and hiring needs for professionals and employers in biotechnology, pharmaceuticals, medicine, science and healthcare. The MedZilla jobs database contains about 7,500 open positions. The resume database currently contains over 295,000 resumes with 26,500 less than three months old. These resources have been characterized as the largest, most comprehensive databases of their kind on the web in the industries served.
MedZilla(R) is a Registered Trademark owned by MedZilla Inc. Copyright (C)MedZilla, Inc. Permission is granted to reproduce and distribute this text in its entirety, and if electronically, with a link to the URL http://www.medzilla.com. For permission to quote from or reproduce any portion of this message, please contact MedZilla, Inc. at press(at)medzilla(dot)com
Press Inquiries
Contact: MedZilla, Inc.
Phone: (360) 657-5681
press(at)medzilla(dot)com
###