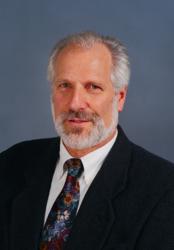 Fred is focused on helping to turn what can be a stressful time into a pleasant experience
Somers, N.Y. (PRWEB) February 15, 2012
Better Homes and Gardens (BHG) Rand Realty announced today that Fred Margolies has joined the firm's Somers office as Licensed Real Estate Agent.
Margolies brings ten years of real estate experience to Better Homes and Gardens Rand Realty. Prior to joining, he worked with Coldwell Banker. Margolies will work with buyers and sellers in Westchester and Putnam counties.
"We are extremely pleased to bring Fred and his excellent local market knowledge to our office," said Richard Mishkin, manager of Better Homes and Gardens Rand Realty's Somers office. "Fred is focused on helping to turn what can be a stressful time into a pleasant experience."
Margolies has been a member of the Goldens Bridge Fire Department for more than 33 years. He sits on the Board of the Goldens Bridge Community Association and is a former member of the Lewisboro Town Board.. Fred resides in Goldens Bridge, NY, and can be reached at 914-589-0824 or fred(dot)magolies(at)randrealty(dot)com.
About Better Homes and Gardens Rand Realty:
Better Homes and Gardens Real Estate - Rand Realty, founded in 1984, is the No. 1 real estate brokerage in the Greater Hudson Valley with 27 offices serving Westchester, Rockland, Orange, Putnam and Dutchess counties in New York and Passaic and Bergen counties in New Jersey. Rand has more than 800 sales associates, as well as a commercial real estate company (Rand Commercial Services), New York mortgage company (Rand Mortgage), title company (Hudson Abstract Services) and New York insurance agency (The Hudson Group Insurance Agency). Rand Realty is also on Facebook and Twitter.
###