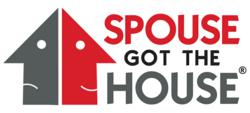 Tampa, Florida (PRWEB) February 13, 2012
E-commerce website SpouseGotTheHouse.com announces its official launch. The on-line site offers unique divorce gift items and products that complement the growing trend in divorce parties and showers.
All of the products feature a whimsical divided house logo that symbolizes the mixed emotions common after divorce. The merchandise encourages a positive attitude for couples beginning new chapters in their lives. The site is gender and age neutral and offers universal appeal.
The website is focused on offering encouragement, motivation and purpose. It includes a blog dedicated to divorce survival and coping topics, a "Share Your Experience" forum for visitors, videos and links to related sites.
http://www.spousegotthehouse.com
###