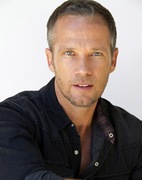 "Josh is the Mr. Miaggi of Acting", Darrell Brit, International Actor and Student
Calabasas, Ca (PRWEB) February 12, 2012
You may know this actor from the number one rated TV Drama "Touched by an Angel" starring opposite Bill Cosby and Michael Rispoli. Or, perhaps the TV Show "J.A.G." starring opposite Catherine Bell. Either way, you have seen this actor's face and work throughout the world.
Starring in over 150 National and International Commercial Campaigns, Mr. Josh Carmichael has worked with some of the best and most successful people in the acting business.
Winning several awards in theater, film and commercials, Carmichael began giving back as a professional acting coach of Hollywood, in 2004. Josh has traveled and led professional seminars on public speaking, acting workshops and entertained around the country, making frequent stops in NYC and Dallas, TX.
The CARMICHAEL ACTING STUDIO prides itself in being the most complete studio for actors of all levels. With two locations, Hollywood and Calabasas, CA, CAS offers real value for money. The CARMICHAEL ACTING STUDIO is beginning to be recognized as the "Hollywoods most affordable acting classes by a celebrity working actor." NoHo has a 'New Face' in town, and it belongs to one of Hollywood's most celebrated acting coaches!
Hyperlinks: http://www.imdb.com/name/nm0138440/
More information can be found online at http://www.joshcarmichael.com
# # #