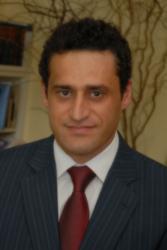 $18 billion commitment to California will benefit hundreds of thousands of homeowners in the state facing foreclosure
San Francisco, CA (PRWEB) February 10, 2012
According to Office of the California Attorney General "California secured the $18 billion agreement as part of a national multistate settlement to penalize robo-signing and other bank servicing and foreclosure misconduct. The agreement comes after California departed from the multistate negotiations last September when the estimated relief to California was $4 billion. Attorney General Harris insisted on more relief for the most distressed homeowners, meaningful enforcement, and the ability of California and other states to pursue investigations into misconduct".
According to Attorney Aria Vatankhah this settlement can result in stabilizing the housing market in the state of California. Also Aria Vatankhah is cautiously optimistic to see signs of recovery faster.
The meltdown in the U.S. housing market triggered the 2007-09 recession. The U.S. housing bubble fully burst in 2007 and home prices dropped, 1.25 million subprime mortgages foreclosed. Mortgage crises occurred because lenders aggressively pursued higher-yield mortgage loans by targeting subprime borrowers. Banks often charged 2% more in yield in addition to fees and commissions. Banks processed loans to borrower with poor or no credit history, uncertain income and questionable debt servicing capability. Frequently, no down payments were required and fixed interest only loans were offered at low "teaser" rates. As long as home prices went up the foolishness of such loans was masked, with lenders receiving attractive bonuses despite marginal concern for mortgage affordability.
Los Angeles Real Estate Attorney, Aria Vatankhah has dealt with real estate financing cases as part of his law practice, and he relates that cases involving mortgage fraud can often result in settlements and invalidating the deed of trust on property. He adds that litigation for this type of cases can be extremely complex, with more than one at fault party.
Real Estate Attorney Los Angeles relates that many mortgage frauds are committed by mortgage lenders who neglect to disclose the completed written loan application. A mortgage banker is a party who actually makes or holds loans. After the sale, the mortgage banker might continue to service the loan for a fee and might handle a foreclosure or enforcement of certain other rights of the lender.
San Francisco Real Estate Attorney, Aria Vatankhah says that the requisite loan documentation may also be an area of potential dispute. As with the exercise of lender "satisfaction clauses," lenders are subject to a duty of good faith and fair dealing in negotiating the loan documents.
"Based on Truth in Lending Act, lender is obligated to disclose mortgage broker's fees to the borrower," says Real Estate Attorney San Francisco Aria vatankhah. During the last several years, more than 150 lawsuits have been brought seeking class action certification based in whole or in part on the theory that the making of indirect payments from lenders to mortgage brokers violates Section 8 of Real Estate Settlement Procedures Act. Many of the lawsuits involve allegations that consumers were not informed by mortgage brokers concerning the mortgage brokers' role and compensation.
Under current Real Estate Settlement Procedures Act rules mortgage brokers are required to disclose estimated direct and indirect fees on the Good Faith Estimate no later than 3 days after loan application.
ARIA LAW GROUP works extensively with property owners, in both commercial real estate and residential real estate matters. Our real estate lawyer represents homeowners, investors, lenders, brokers, agents, landlords and tenants. As a local firm, we are familiar with local real estate concerns. If you are seeking representation related to your involvement in any real estate activities, ARIA LAW GROUP is your law firm.
###