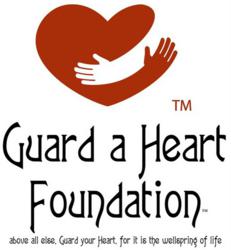 "The mission of Guard a Heart is the prevention of heart attacks through greater awareness of risk assessment options and healthy lifestyle choices," said Dr. Doug Harrington
Irvine, CA (PRWEB) February 13, 2012
Guard A Heart, a foundation dedicated to raising awareness about heart disease prevention, announced that it will be presenting the first Guardian of Hearts Award to Larry King in recognition of his contribution to saving lives through The Larry King Cardiac Foundation. The award will be presented at a private pre-Oscar party to be held at the Avalon Theater in Hollywood on February 25, 2012. This invitation-only event will include foreign dignitary, politicians & celebrities.
Also being honored will be Dr. Louis Ignarro, co-recipient of the 1998 Nobel Prize in Physiology or Medicine for demonstrating the signaling properties of nitric oxide to improve cardiovascular health and prevent heart disease. His ground-breaking work— the basis for his 2005 best-selling book, NO More Heart Disease— established Dr. Ignarro as perhaps the world's leading authority on the nutritional approach to cardiac wellness.
The exclusive gala represents the launch of Guard A Heart's "Know Your Risk, Save A Live" campaign to raise awareness about the importance of effective risk assessment in preventing heart attacks. Doug Harrington, M.D., CEO of Aviir Heart Laboratories & Tom Quertermous Chairman of Cardiology Research at Stanford University will present the award to Mr. Larry King. Aviir is a biotechnology company founded by cardiologists and scientists at Stanford University, dedicated to the prevention of cardiovascular disease through innovative laboratory tests.
"The mission of Guard a Heart is the prevention of heart attacks through greater awareness of risk assessment options and healthy lifestyle choices," said Dr. Harrington. "So, the two foundations are very complementary and we commend them both for their dedication to reducing the devastating impact of cardiovascular disease. Since February is American Heart month, I believe that this timely award will serve a very important role in bringing public attention to these important messages."
Cardiovascular disease is the number one cause of death in the United States, with 1.2 million people having heart attacks every year - resulting in 400,000 lost lives. Although many patients do survive, they often suffer life-altering consequences. The mission of Guard A Heart is to educate people on the importance of risk assessment, starting at age 20, so the appropriate steps become a priority to prevent heart attacks.
The Larry King Cardiac Foundation (LKCF) was established in 1988 to provide funding for life-saving treatment for individuals who, due to limited means or no insurance, would otherwise be unable to receive the treatment and care they so desperately need. The LKCF is a non-profit organization funded from the proceeds of Mr. King's books, speaking engagements, and from entertainment galas.
Guard a Heart is a non-profit foundation established in 2011. More information can be found at http://www.guardaheart.org. This event is not affiliated with the 2012 Academy Awards. Sponsorships and tickets are still available.
###