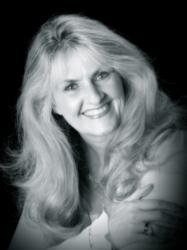 Try exercising your mind, emotions and self-talk to change your life.
Torrance, CA (PRWEB) February 12, 2012
On February 16, 2012, at 6:30 PM in Torrance, CA, Dr. Carol Francis, author, psychologist and "alternative medicine" practitioner, directs each participant through Hypnosis, Neurolinguistic Programming, Reiki Healing Touch, Pranic Breathing, Shamanic Meditation, Jungian Dreamwork and Jungian Archetype work, vibration interventions, and two types of gazing during these 90 minutes.
The South Bay Chapter of International Hypnosis Federation presents this dynamic seminar at 22925 Arlington Ave Suite 10, Torrance CA 90501. Reserve your seating by calling 310-543-1824 or call for more information. Contact Dr. Carol Francis at drcarolfrancis.com or sponsor, John Warhank, Life Coach at 310-517-9263.
CD downloads of other alternative practitioners will be given freely during this seminar as well. These CD downloads include Mary O'Maley, hypnotherapist and nutritionist, and the use of hypnosis for "mental lap bands." Kathi Kennedy, hypnotherapist, has researched the impact on DNA and mental belief systems. Dr. Shelley Stockwell, internationally famous hypnotherapist, reveals formulas for the relief of depression and stress.
"Hypnosis harnesses the mind's emotions and imagination in different ways. Hypnosis enables the body's physiological stress-responses to decrease. Research indicates hypnosis also enables the brain to be more likely to produce chemicals that reduce depression," explains Dr. Carol Francs. "Additionally, combining hypnosis with the other tools practiced in this seminar makes the changes more powerful."
Dr. Carol Francis is qualified by 30 years of practicing as a Clinical Psychologist, Marriage, Child and Family Therapist, Certified Medical Hypnotherapist. Additionally, she is certified in NLP, fitness training, and nutrition counseling. She has studied Reiki-Master Level III and Shamanic Meditation for over 20 years. For more information about this seminar, call 310-543-1824 or drcarolfrancis.com
Carol Francis
Dr. Carol Francis
310-543-1824
Email Information
###