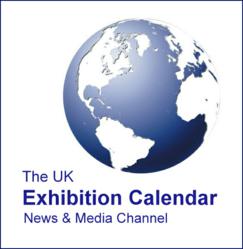 (PRWEB) February 27, 2012
The main aim of The UK Exhibition Calendar is to provide a unique and invaluable resource for the industry and provide a dynamic portal offering the most up to date information on UK events for both its users and members.
In addition to providing an up to date calendar of UK Trade Shows and consumer shows the site will also be offering a 'UK Event & Trade Show Channel' which will offer an exciting and unique service enabling users to access and view the latest videos from UK Trade Shows. Users of the site will also be able to check back regularly for the latest UK exhibitions announcements and news on the live news feed.
The site will also offer many benefits to its members, namely the organisers of UK Trade Fairs and suppliers to the industry. Members will be able to use the site to connect and communicate their message to a highly targeted audience of potential customers, exhibitors, visitors and National and Trade Press. Members will be able to promote their products on the sites own Marketing Directory .
Event Organisers will be able to register all their UK events for 2012 and beyond and upload their latest press releases to the main news pages of the site on a regular basis thereby offering the Press and users one central place where they can find the latest exhibition news for their articles.
"With the trade show and exhibition industry being such an important element to the success of many UK Businesses we aim to provide an excellent and accurate resource to assist in the decision making with regard to visiting or exhibiting at UK Exhibitions in 2012. We hope that our members and users will keep checking coming back again and again," said Alexandra Stearn, Director Marketing and Public Relations.
For additional information on the news that is the subject of this contact Alexandra Stearn or visit http://www.exhibitionuk.co.uk
About The UK Exhibition Calendar,News & Media Channel
The UK Exhibition Calendar, News & Media Channel is an exhibition and Trade Show Resource and was created to connect the UK Exhibition Industry with potential UK exhibitors ,visitors and press.
Media Contact
Alexandra Stearn
xpoworld(at)btinternet(dot)com
44 (0) 207 748 0798
###