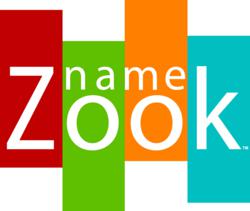 Which 2 players are going to make this season's Survivor look more like "Alien vs Predator?"
New York, NY (PRWEB) February 12, 2012
Well CBS has done it again. They revived their successful Reality TV Show Formula that combines studs, thugs & drama queens and exiles them to a secluded location to battle it out using brains, brawn and "Barely There" bathing suits in pursuit of a $1,000,000 prize.
Based on their names, and the onomalogic research of Kerrie Hopkins, which of these 18 Cast Members of Survivor will be the most competitive, most annoying, most high maintenance, friendliest & most fun?
Well – for starts – here are the names of the survivors who'll be battling with each other while pretending to be best alliances: Alicia, Chelsea, Sabrina, Christina, Kat, Kim, Kourtney, Monica, Nina, Bill, Colton, "Tarzan" Greg, Jay, Jonas, Leif, Matt, Michael & "Troy-zan" Troy.
The two most abundant things on the "Survivor: One World" Island will be hydrogen and "balls" & that's referring to the woman's side of the island. Wow are these women tough. It's going to be like a Chernobyl of estrogen in their tribe. Every one of them has a "tell it like it is" attitude and mouth. Kourtney & Chelsea will be the most entertaining of this crew but none of them can refrain from telling everyone else what they should be doing. They'll all have a fuse that can go off at any time. Their tribe should be called the "Grenades" instead of "Salani," Christina's fuse may be slightly longer because a "Christina" is used to dealing with stress – but due to her last name – her fuse will be attached to dynamite.
Forget about getting Alicia, Greg, Jonas or Monica to do work around the camp – it would be easier asking the school bully to borrow some lunch money.
Monica will be shrewd, curious & cautious as to whom she aligns with. She'll get along best with guys – she knows how to talk their talk – that's her type of personality. Consequently the women will feel threatened by her – so Monica shouldn't be surprised when the women steal her bug spray, force her to sleep under the leaky part of the roof or try to use her hair as a starter log.
As for The Troy "Troy-zan" vs Greg "Tarzan" Lantz Smith saga – They'll be interesting to watch. Think of it as CBS 's very own prime time version of "Alien vs Predator."
If having fun were a sport, Chelsea, Kourtney, Leif, Michael & Bill, would be on the varsity team. In between looking for the Hidden Idol, I'm sure they'll keep a look out for a tiki bar or volcano party lounge. If one exists, one of these people will find it first – they just love a good time.
Colton, Tarzan-Greg, Nina, Monica & Jonas will all want to be loved; they'll want it now, it needs to be genuine, unconditional and they're be willing to pretend to be in an alliance with them to get it.
Chivalry will be the new peanut allergy – if the men see one of their Manono tribe being too nice to the woman's tribe – which is what a Matt, Michael or Jay would naturally do – his days will be numbered.
Don't trust Sabrina, Kim, Nina, Monica, Jonas, Michael, Tarzan-Greg, Colton, Troy-zan or Matt as far as one can throw them – they're there to win. They'll talk out of both sides of their mouth and nothing will ever be their fault or responsibility. They think quick on their feet and could win a Gold Medal in excuses. They're use and exploitation of networks, allegiances & alliances will be so shrewd, so strategic and so convoluted that everyone of them – will test positive for B.S.
Kat,Chelsea, Sabrina, Alicia, Kourtney, Tarzan Greg, Matt, Leif and Colton will talk too much – They love to talk – it's just their nature.
And they all suffer from "gossip dyslexia" – they tend to gossip in front of other people's backs.
Kim & Troy-zan will be particular, secretive & observant. They'll know everything about everyone else, but people will know little about them.
Tarzan-Greg, Jonas, Monica, Nina, Sabrina, Alicia & Kim are all "high maintenance" type people. They'll be the ones who request the Hut with the "Turn Down" service. They like being pampered, and they're used to having/or are striving to have – all the comforts of life. Hopefully they'll win the rewards that allow them to stay in hotels etc. To them, having massages, eating great food, and living among luxury – is like returning to their mother ship.
Jay, Leif, Matt, Michael, & Kat (only because of her last name), will be the "Hamburger Helpers" of the island – the type, who are always trying to help out, so as to make things more convenient for everyone else around them.
Tarzan-Greg, Mike, Monica & Alicia will all have black belts in sarcasm. Monica & Bill will be the most fortunate, while "Michael Jefferson" and "Matt Quinlan" have the most affable, all round competitive, yet likable name/personalities.
Kerrie Hopkins consults in 5 Continents on the correlation between a person's name & their respective personality traits. To learn more about her extensive research - log onto Namezook.com or email her at Kerrie(at)Namezook(dot)com.
Watch every Wednesday 8:00 pm ET
Should be a great season.
###