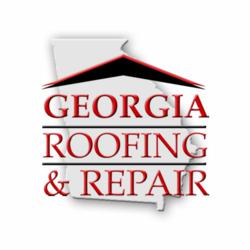 Ga Roofing & Repair is here to stay and plans on enjoying many more years of continued growth and success.
Atlanta, GA (PRWEB) February 13, 2012
When asked the tuff question, "How does an Atlanta Roofing company thrive in today's economy and expand its market share?" Jeff Weber, Owner & Operator replied, "You've got to spend money to make money, and account for every dollar being spent to ensure your hitting and expanding your target market in the right manor. The same rule applies for hiring labor outside your traditional service areas; you've got to spend more money on quality and experienced workmanship otherwise your reputation will suffer. Today's economic environment has provided an excellent opportunity to grow the company from within as well as expand our services and territory to better serve the Southeastern Region."
Roofing Ga and the surrounding regional states is Ga Roofing & Repairs goal for increasing its territory in 2012, having the qualified man power and ability to respond in a timely manner to service residential and commercial clients can become a daunting task. There are 3 key roofing divisions: Residential Re-Roofing, Commercial Re-Roofing, and Residential / Commercial Roof Repair. When asked, "How does the convenience of roofing Atlanta compare to being able to properly manage and oversee projects outside the state of Georgia?" "Great question, it really comes down to dedication and the willingness to travel out of your comfort zone when others are not, having the right project managers and superintendents can go a long way in a company's success or failure. The employees realize it's a tough economy and in order to get the business they have to be willing to travel in today's market. For example, there may be a local roofing contractor that is willing to do the job for less money, but when a prospective client can go with a proven company that is willing to travel, that's what makes all the difference," says Jeff Weber.
With time running out in the interview, one more important question on reader's minds. "With all of the money Ga Roofing & Repair is spending on employees and marketing, what kind of marginal increases are you forecasting for your different divisions compared to last year?" "2012 should be an exciting year to say the least; the residential re-roof side of the business has always been the backbone and the foundation that supports the other company divisions. The residential re-roof division is expected to grow anywhere from 30%-50% increase in total sales of which is mostly made up from referrals and recommendations. Commercial roofing expectations are even higher; there are more active bids out now than all of last year and the company has already landed some very sizable contracts. The commercial division is expected to more than double its sales by mid-year. The residential home repair and commercial repair division is going to be the most exciting to watch grow because there is no idea what to expect. With all of the added repair technicians and the quality of workmanship sky's the limit; this division could easily do 5-10 times what it did in total repair sales last year."
"Georgia Roofing & Repair is here to stay and plans on enjoying many more years of continued growth and success! The company would like to extend many thanks to its professional partners at Roofing GA and Roof Atlanta for all of the continued support," says Jeff Weber.
###