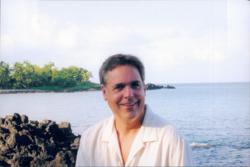 Nature is the most fundamental of teachers.
Orange County, California (PRWEB) February 13, 2012
Return to Nature is a dramatic shift away from scientific myths and into the world of natural healing. The majority of today's problems have actually been created by the scientific model, yet this very same model is being used to heal these problems. Outdated ideas continue to be the source of guidance as it is common to wander farther away from relationships with nature.
The Five Pillars of Healing is a dramatic shift into the world of natural wisdom. The Five Pillars of Healing are the following;
1. Pillars Number One: Recovery of the Mind. Stress begins in a mind that has been trained how to hold on and not let go. The majority of physical and emotional problems originate from stress. Stress is a faulty perception of reality.
2. Pillar Number Two: Recovery of the Breath. A relationship with the breath is a missing link for many. A shallow breath limits the full capacity of energy vitality.
3. Pillar Number Three: Recovery through Bodywork. Injuries that have been unattended to will remain in the body and will resurface at a later date. Bodywork begins to reverse this process.
4. Pillar Number Four: Expansive Movement. Movement that contracts the body is the current exercise model. This style of movement leads to a tight and hard body. A hard body is not necessarily a healthy body while health and fitness have little to do with each other.
5. Pillar Number Five: Natural Recovery from Addictions. The current model of addictions is a blame model based on biological patterns. This is inaccurate. Instead, an addiction is more accurately defined as a relationship with something that is chosen in order to mask emotions.
This new model of health and wellness will become a catalyst out of the dark ages and into the realm of dynamic health and wellness.
Available at: JonBurras.com, Amazon.com, Xlibris.com and BarnesandNoble.com
###