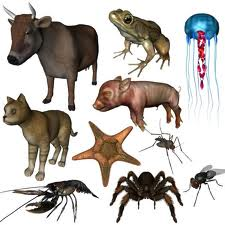 Physiology & Zoology @ ScienceIndex.com
(PRWEB) February 13, 2012
ScienceIndex.com is a Web 2.0 sciences social network established in 1998 to index the very latest news, headlines, references and resources from science journals, books and websites worldwide. The site covers news in all fields of biology, business, chemistry, engineering, geography, health, mathematics and society. In the field of biology, the site has now included the two new categories Physiology and Zoology. While the Physiology category covers the functions of living organisms and their parts, the Zoology category covers animals and animal life, including the study of the structure, physiology, development, and classification of animals.
ScienceIndex.com's Biology Sciences Category covers life and living organisms, including their structure, function, growth, origin, evolution, and distribution. Its ten subsections include Anatomy, Biotechnology, Genetics, Microbiology, Ecology, Environment, Agriculture, Forestry, Physiology and Zoology. This category currently contains almost 80,000 stories partly derived from more than 400 science journals publishing in these disciplines.
ScienceIndex.com's Physiology Sciences Category covers the functions of living organisms and their parts. It currently contains nearly 8,000 articles partly derived from almost 30 scientific journals. One of the latest additions covers the role of melatonin and nuclear receptor RORα on daily variation in antioxidant enzymes and lipid peroxidation in lungs of the tropical bird Perdicula asiatica. While studies on oxidative stress of brain, liver and kidney are common much less reports are available on respiratory system when it is the most susceptible organ to various stressors. The authors findings suggest that melatonin might be acting as an antioxidant for the free radical load of lung tissue of a tropical bird P. asiatica and its action might be via nuclear receptor RORα. Another recently included article investigates the effects of adenosine, exercise, and moderate acute hypoxia on energy substrate utilization of human skeletal muscle. The author's results show that glucose uptake increased during adenosine infusion at rest. They conclude that exogenous adenosine at rest and acute moderate hypoxia during low-intensity knee-extension exercise increases skeletal muscle glucose uptake, but the increase in hypoxia appears not to be mediated by adenosine.
ScienceIndex.com's Zoology Sciences Category covers animals and animal life, including the study of the structure, physiology, development, and classification of animals. It currently contains nearly 15,000 articles partly derived from almost 160 scientific journals. One recently included article in this category examines the long-term dynamics in proximity networks in ants. The authors of this study individually equipped ants of the species Odontomachus hastatuswere with passive microtransponders to collect their spatial positions in artificial nests automatically. Their results indicate that the removal of the queen did not impact the patterns of association between workers, confirming that she did not contribute to shaping network structure. Ants forming long-lasting associations with a small number of nestmates exhibited a reduced tendency to move. In contrast, mobile workers were more likely to interact homogeneously with their nestmates and did not display any privileged associations. Another recently published article presents prey–predator signals between the Asian honeybee Apis cerana and the hornet Vespa velutina. The authors argue that an "I see you" signal has co-evolved between the Asian hive bee Apis cerana and its hornet predator Vespa velutina. They demonstrate that when the prey avoids attack, the predator avoids chasing that prey that has been alerted. The Western honeybee Apis mellifera which has not evolved in the presence of Asian hornets, does not produce the signal and is ineffective at killing hornets by collective mobbing.
ScienceIndex.com currently contains over 1.3 million stories distributed among 75 categories. Over 75,200 users monitor nearly 8,200 journals covering the broad spectrum of sciences. They share circa 2,500 new articles every day. Since new science content is discovered in real-time, the delay between original publication and appearance at ScienceIndex.com is no more than two days. While the site's content is divided into "Popular" and "Upcoming" sections ScienceIndex.com provides an advanced search feature which suggests up to ten closely related articles for a search and also for a selected story. Other features include a "Life Traffic Feed", a "Top Content" sidebar, Google Translate functionality, and RSS feeds for every category. ScienceIndex.com also maintains the new Twitter account @ScienceIndex_.
###