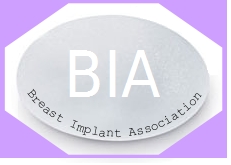 Breast implant register reaches 500 women
London, UK (PRWEB UK) 13 February 2012
With an estimated 40,000 women having PIP Implants in the UK, it is essential that these women receive the facts immediately. "I read every day about women's stories of insomnia through worrying about the toxic time bombs in their bodies. Nearly every woman has the same complications which we have now registered on the Breast Implant Association website and within the support forum," explains Mike Mazza President of the BIA.
The government have said that there is no risk or link to cancer from the silicone used within the PIP Implants, but that does not stop women worrying. "We are still awaiting accurate toxicology tests from the government to confirm that there is no risk from the non-medical grade silicone, but the many thousands of women who have ruptured implants are experiencing other complications and in many cases extreme pain from the silicone leaking into their bodies," explains Mike Mazza.
The problem many women face now is do they remove the implants with their original supplier for the reduced fee and sign away any right of issuing legal action against the company, or do they fight on and pay for the operation privately with another provider. "The problem for many women is not just the fact that they are been asked to sign away their legal right to look for compensation if they take the reduced replacement surgery price, it is the women whose companies have taken no responsibility like the Harley Medical Group who are the largest user of PIP Implant with an estimated 14,000 women and have not even offered a reduced fee for replacement. Then there are those women who had surgery with companies like Rubicon Medical who went into voluntary liquidation in December when this news broke; these women cannot even reach the company to find out if they even have PIP implants adding to their stress," advises Mike Mazza.
"This fiasco has been a shot in the arm of the cosmetic surgery industry and reform is very definitely needed, however the reform needs to see patient safety at the heart of it not the cost of implementing a register or regulation. The first step in making this industry safer is to make cosmetic surgery a specialty so that surgeons performing cosmetic surgery are properly trained, then a register of all implanted women needs to be supported and made compulsory. Had such a register been around, we would have seen very early on the trend of PIP implants rupturing. Whatever the government decide, clarity is needed for the women who have been placed in this position through no fault of their own," says Mike Mazza.
The Breast Implant Association is a sister society to UKAAPS (UK Association of Aesthetic Plastic Surgery) the voice of Plastic Surgeons working within the cosmetic surgery industry.
###