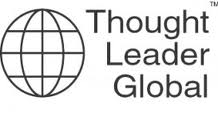 Mastering the human impact, through interpersonal and internal communications, often helps managers find the problems early on and ensure a joined corporate culture.
Amsterdam, Netherlands (PRWEB) February 12, 2012
Smoother integration phases and due diligence in planning will be front-and-center topics March 29 and 30, when Thought Leader Global hosts its third "Merger Integration Management Forum."
The two-day event is slated to be held in Amsterdam, according to a press statement issued today by Thought Leader Global, a dynamic multinational networking organization and producer of targeted business media and events. The forum will feature presentations from industry leaders and other experts on balancing the need for functionality against "the need to win the hearts and minds of the new organization's workforce," said Thought Leader Global Marketing Director Scott Rogers.
"A successful integration depends on a clear vision, leadership and commitment to a continuous communication feedback loop," Rogers noted. "Strategic and operational due diligence are necessary. You have to review key variables, metrics and qualitative factors such as corporate culture … and team building is critical."
Among the topics and presenters at the two-day event, according to the Thought Leader Global statement:
GE Oil & Gas: "The 'Handoff' From Due Diligence to Integration"
Media Norge on leading by execution, rather than planning
BNP Paribas: Handling enterprise-wide integration project management
Allied Vision: Setting a clear and sustainable post-integration strategy from the beginning
FremantleMedia Group discussing troubleshooting for integration problems and best post-deal audit practices
InterTrust Group on interpersonal communication as the critical success factor for integration
Exane: Optimizing HR's role during the integration
Avnet Technology Solutions on finance function integration
Banco Santander: Designing appropriate performance measurement tools for the integration phase
Spirent Communications: How to effectively incorporate acquired intellectual property
Unilever: Gaining cost savings with rapid IT integration
Shell: "A Depot Carve-Out for a Long and Happy Marriage in Vietnam"
School of Business Administration Fribourg: Comprehensive perspective on what causes M&A failure
"Working with dedicated integration personnel with solid integration experience is a notable challenge," Rogers said in the Thought Leader Global press statement. "So are liaising between senior management and project managers and ensuring a cross-functional team, not to mention involving the integration team during the latter part of the due diligence process.
"But mastering the human impact, through interpersonal and internal communications, often helps managers find the problems early on and ensure a joined corporate culture," he added. "That's what this forum is all about: discussing tried-and-true techniques that help with key areas like IT integration."
Thought Leader Global's third "Merger Integration Management Forum" is one of a number of educational events Thought Leader Global has scheduled for the first half of 2012. Other upcoming events include a "Tax, Transfer Pricing and Restructuring Forum" in March; an "Enterprise Cloud Computing Forum" in April; a marketing branding event, also in April; and a May meeting for in-house audit risk directors.
For more information on the "Merger Integration Management Forum" or any of the upcoming Thought Leader Global events, contact Marketing Manager Scott Rogers at +44-203-239-1927 or email info(at)thoughtleaderglobal(dot)com.
"The 'Merger Integration Management Forum' is a great chance for attendees to learn how other merger teams are implementing integration strategies," Rogers noted. "There will be a lot of perspectives – both success stories and tough lessons learned – and there will be concrete strategies you can use to drive strategic transformation in your enterprise."
About Thought Leader Global
Thought Leader Global is a dynamic networking organization that produces targeted business media and events on various issues to senior management in multinational enterprises. Thought Leader Global's mission is to produce business events that allow industry representatives to share various approaches to complex commercial challenges, giving event attendees valuable insights on increasingly complex global environments.
# # #