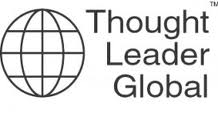 The audit's and corporate risk's unique positions within governance and risk management are vital
(PRWEB) February 13, 2012
Navigating the dangerous waters of corporate risk and internal audits will be the focus of Thought Leader Global's "Internal Audit, Assurance and Risk Forum."
The fourth internal audit event to be hosted by Thought Leader Global is scheduled for May 14 and 15 in Amsterdam, according to a press statement issued today by the dynamic multinational networking organization and producer of targeted business media and events.
"Internal auditing and corporate risk have reached a critical time, not only for their roles in corporate governance but in their perception by management," noted Scott Rogers, Thought Leader Global's marketing manager. "The audit's and corporate risk's unique positions within governance and risk management are vital. Only through innovation will they succeed in their goals, and these innovations depend on goals including self-assessment, employee relationship management, technology, compliance and business integrity."
Among the topics and presenters at the two-day event, according to the Thought Leader Global statement:
Telenor: "Create Opportunities by Risk Handling"
An Emirates Investment Authority presentation on governance framework for sovereign wealth funds
A "special case study" on auditing cloud computing
MIH Group: "The Internal Auditor in Cyberspace"
Paychex: Improving "risk appetite" dialogue
GAVI Alliance: Updated Committee of Sponsoring Organizations framework for 2012
IBM: Improving governance and compliance
Swisscom: Auditing social media and data
Vale: "Risk Management Compliance in Emerging Markets"
ASML: Evaluating audit effectiveness
Nokia Siemens Networks: Incorporating ERM into decision processes to leverage opportunities and enhance business value
Randstad Holding: Forensic examinations and approaches
Gemalto: Proactive audit strategies
"Developments in self-assessment have to be liberated through embedded testing or continuous monitoring," Rogers noted. "This will require better understanding of the business and of technology, and that's what Thought Leader Global is hoping to produce by hosting this unique event.
"Corporate risk and audit must each understand their roles to support the compliance process," the Thought Leader Global marketing director added. "In short, they must deploy the necessary controls and technologies while adhering to the appropriate policies, procedures and regulations."
The "Internal Audit, Assurance and Risk Forum" is one of a number of educational events Thought Leader Global has scheduled for the first half of 2012. Other upcoming events include a "Tax, Transfer Pricing and Restructuring Forum" in March; a "Merger Integration Management Forum," also in March; a marketing branding event in April; and a May "Enterprise Cloud Computing Forum."
For more information on the "Internal Audit, Assurance and Risk Forum" or any of the upcoming Thought Leader Global events, contact Marketing Manager Scott Rogers at +44-203-239-1927 or email info@thoughtleaderglobal.com.
"The strength of this event is the topics," Rogers noted. "This event features some of the most current issues facing internal audit and risk, such as auditing cloud, social media and the new COSO framework. Examining governance frameworks from a variety of industries – ranging from IT, telecom, consumer goods and even sovereign wealth funds – should provide ample insight!"
About Thought Leader Global
ThoughtLeaderGlobal.com is a dynamic networking organization that produces targeted business media and events on various issues to senior management in multinational enterprises. Thought Leader Global's mission is to produce business events that allow industry representatives to share various approaches to complex commercial challenges, giving event attendees valuable insights on increasingly complex global environments.
# # #