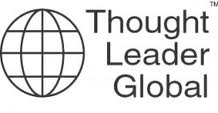 Ad and brand agencies have their role but are less able to provide actionable knowledge from an in-house view.
(PRWEB) February 14, 2012
Actual corporate marketing strategies from actual marketing and branding directors will be under the spotlight April 26 and 27 in Amsterdam, when Thought Leader Global hosts its second "Strategic Marketing and Branding Forum."
The event, which focuses on in-house strategies rather than ad agency-based products and procedures, is meant to provide some front-line perspective on the best modern marketing practices, and the most common branding errors, according to a statement released today by Thought Leader Global, a dynamic multinational networking organization and producer of targeted business media and events.
"We're moving from a tough economic period into unfamiliar customer and consumer landscapes," noted Scott Rogers, Thought Leader Global's marketing director. "Marketing needs to evolve if it's to deliver greater value. Therefore, many companies are restructuring the rebuilding their marketing departments, and embracing transformation, technology and leadership are critical to success."
Among the topics and presenters at the two-day event, according to the Thought Leader Global statement:
Alcatel-Lucent: "Transforming Marketing Organization and Capability"
Philips: Integrating social network information within your marketing plan
Deutsche Telekom: "How the Brand Can Transform a Large Organization Over Time"
Belgacom: Managing the risks of handling the new social media and digital channels
Reed Elsevier International: How to build and establish brands among B2B customers
Amadeus: "Internal Branding & Social Media: Employer Branding Through Social Media and Its Relation to Overall Marketing and Brand"
An Electrolux presentation on "Brand Engagement: Sponsorship, CRM and Social Media"
Hewlett Packard: New avenues in marketing innovation
Harman: Bringing your global online identities in line
SAP: "From Strategy to Implementation: Bringing Change to your Sales and Marketing"
Aon: Performance-driven marketing in a B2B2C environment
DSM: Rebuilding a global brand in relation to reputation management
Plus additional sessions presented by Microsoft and Rio Tinto
"There are numerous global brand developments to discover in the current environment," noted Rogers of Thought Leader Global. "Marketing needs to manage brand engagement in a meaningful way to connect with customers. From utilizing social network information and the cloud to enhancing the shopping experience, marketing must be innovative, if your want to enhance your return on investment and accountability.
"Social and digital media deserve special attention," the Thought Leader Global marketing director added. "They carry major risks, but also fantastic rewards for marketing and customer relationship management programs."
The "Strategic Marketing and Branding Forum" is one of a number of educational events Thought Leader Global has scheduled for the first half of 2012. Other upcoming events include a "Tax, Transfer Pricing and Restructuring Forum" in March; a "Merger Integration Management Forum," also in March; an "Internal Audit, Assurance and Risk Forum" in May; and an "Enterprise Cloud Computing Forum," in April.
For more information on the "Strategic Marketing and Branding Forum" or any of the upcoming Thought Leader Global events, contact Marketing Manager Scott Rogers at +44-203-239-1927 or email info(at)thoughtleaderglobal(dot)com.
"Thought Leader Global's second forum in our marketing series is a terrific opportunity to hear firsthand accounts of the best ways to synchronize marketing and sales teams, to make branding more effective, to penetrate critical customer bases and to reach customer groups in emerging markets," Rogers said. "Ad and brand agencies have their role but are less able to provide actionable knowledge from an in-house view. This is a chance to hear some real perspectives – not just success stories, but tough lessons learned – and to form concrete strategies that will drive strategic transformations throughout your enterprise."
About Thought Leader Global
ThoughtLeaderGlobal.com is a dynamic networking organization that produces targeted business media and events on various issues to senior management in multinational enterprises. Thought Leader Global's mission is to produce business events that allow industry representatives to share various approaches to complex commercial challenges, giving event attendees valuable insights on increasingly complex global environments.
###