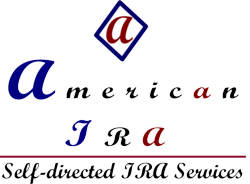 His graduation through each level of investment is an excellent training tool for self-directed IRA investors of all levels.
Atlanta, GA (PRWEB) February 14, 2012
American IRA, LLC Announces February 16th Webinar Hosted By Atlanta REIA. This is part 1 of a 2 part webinar in which Jim Hitt, CEO of American IRA will share the story of David G. and how he built his IRA from $6,800 to $293,000 in 5 years.
2 days left 'til part 1 of this 2 part series. David G.'s story is a phenomenal example of how anyone can be successful no matter how small their account balance as long as they are willing to:
*Prospect for a good deal
*Always follow-up
*Do their homework
*Make an offer
Here's a sneak peak at the deals that David G. made:
*Land Banking - Cash Purchase - No Financing (Invested $9,450 on a property valued at $31,000)
*Secured Loan for Mobile Home (Netted a profit of $1,047.10)
*Single Family Home of Contractor to the Wholesaler ($250 investment netted $9,500 profit)
*Practice Makes Perfect, Home Run, Hat Trick, Hole in One, 100 Year Run Back, and Game Winning Shot from Half Court ($250 investment netted $49,750 profit)
Jim Hitt says "This webinar series chronicles the story of David G., starting with his first investment using a Self-directed Roth IRA. Each deal contains the actual investment amounts, details, and net profit. What I'm most excited about is that he started out, as most investors do, with beginner level investments leading up to advanced and creative investments. His graduation through each level of investment is an excellent training tool for self-directed IRA investors of all levels."
About:
American IRA, LLC was established in 2004 by James C. Hitt in Asheville, NC.
The mission of American IRA is to provide the highest level of customer service in the self directed retirement industry. Mr. Hitt and his team have grown the company to over $250 million in assets under administration by educating the public that their self-directed IRA account can invest in a variety of assets such as real estate, private lending, limited liability companies, precious metals and much more.
To learn more about American IRA, LLC and self-directed IRAs/self-directed Solo 401(k)s, please contact our office at 1-866-7500-IRA(472).
As a self-directed IRA administrator they are a neutral third party. They do not make any recommendations to any person or entity associated with investments of any type (including financial representatives, investment promoters or companies, or employees, agents or representatives associated with these firms ). They are not responsible for and are not bound by any statements, representations, warranties or agreements made by any such person or entity and do not provide any recommendation on the quality profitability or reputability of any investment, individual or company. The term "they" refers to American IRA, located in Asheville, NC.
# # #