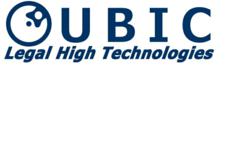 With our new office, we can work more closely with our east coast customers to provide highly accurate and effective eDiscovery solutions and services that reduce overall litigation costs."

Masahiro Morimoto, UBIC CEO
NEW YORK (PRWEB) February 13, 2012
Dedicated Sales and Service Presence for East Coast Law Firms and Corporate Customers.
UBIC North America, Inc., a provider of end-to-end eDiscovery and digital forensics solutions and services for corporations and law firms, announced today that it established an office in New York City to better serve its east coast client base.
Located at 261 Madison Ave. in midtown Manhattan, the new office adds a sales and service presence and capability nearer to the significant offices of law firms and corporations that require the company's solutions and services.
"We are excited to open our new office in New York City, which is home to many of our current and targeted clients, especially AMLAW 250 law firms and international corporations and their subsidiaries," Founder and Chief Executive Officer Masahiro Morimoto said. "With our new office, we can work more closely with our east coast customers to provide highly accurate and effective eDiscovery solutions and services that reduce overall litigation costs."
About UBIC
UBIC North America is a wholly owned subsidiary of Tokyo-based UBIC Inc., a leading eDiscovery solutions and services provider in Asia that provides extensive experience and expertise in English and Asian language-based eDiscovery and electronic data forensic assignments related to cross-border litigation, including the Foreign Corrupt Practices Act (FCPA), international cartel investigations, intellectual property (IP) litigation and product liability (PL) investigations.
UBIC's proprietary, advanced technology platform, Lit i View™, is an innovative eDiscovery solution that accurately handles Asian-language characters, encoding schemes and native file systems. UBIC also recently launched its flexible and customizable Legal Cloud™ service to address the problem of rising costs associated with prolonged investigations and litigations and the growth and dispersion of data volumes across the globe.
With flexible, customizable end-to-end solution and services covering the entire EDRM life-cycle for corporate litigation strategy and crisis management, UBIC has assisted customers in more than 250 administrative and legal proceedings in the U.S. including DoJ, ITC and SEC investigations and more than 500 corporate investigations in Japan, Korea, China and Singapore. Assisted by highly experienced, U.S.-licensed litigation attorneys, UBIC provides a range of services facilitating fact discovery, patent management, security, internal audit and regulatory compliance that can provide a significant cost savings to its clients.
Established in 2007, UBIC North America can bridge the gap between Asian and other international corporations, their US and other subsidiaries and U.S. law firms. It has offices in Redwood City, Calif., near San Francisco, in Reston, Va., near Washington D.C. and New York City. For more information about UBIC North America, please visit http://www.ubicna.com.
###