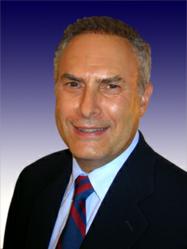 NetSuite Manufacturing Edition is a cloud-based ERP and financial suite that is a good fit for a wide range of manufacturing operations.
Rockville, MD (PRWEB) February 12, 2012
CTS Guides, a leading publisher of manufacturing software reviews and evaluation tools, has added a new review to its extensive Manufacturing Software Selection Kit. With the addition of NetSuite Manufacturing Edition from NetSuite, Inc., there are now more than two dozen reviews in the Kit, which is a free resource that helps manufacturers evaluate and select new ERP software.
Choosing the right software for manufacturing is a challenging process. CTS' Manufacturing Software Selection Kit makes the process less daunting by providing free, unbiased reviews of leading manufacturing software solutions like NetSuite Manufacturing Edition. Also included in the Kit are exclusive evaluation tools developed by CTS President Sheldon Needle, including a Manufacturing Requirements Tutorial and ROI Calculator.
"NetSuite is well known for its cloud-based financial accounting and ERP software solutions and recently began to beef up its manufacturing software offerings," Needle stated. "The company's NetSuite Manufacturing Edition is a cloud-based ERP and financial suite that is a good fit for a wide range of manufacturing operations."
As the CTS review of NetSuite Manufacturing Edition points out, the system is offered in three variations - Light, Standard and Advanced manufacturing - to support light manufacturing as well as more complex operations. The review concisely explains the type of operations that this ERP software supports, highlights the system strengths and pinpoints the limitations it may have for specific environments. It also includes information such as product pricing, support costs and training options that allow software buyers to compare NetSuite Manufacturing Edition to the other ERP software solutions in the Kit.
Manufacturers looking for new software can get a preview of CTS' NetSuite Manufacturing Edition software review at http://www.ctsguides.com/netsuite.asp. Visitors can quickly and easily access the detailed product review by downloading the free Manufacturing Software Selection Kit, which also includes reviews of ECi M1, Intuitive ERP, Microsoft Dynamics and multiple solutions from Epicor, Exact and Sage. Visitors that download the Kit qualify for the CTS Smart Shortlist® consult, a free 15-minute telephone consultation with Sheldon Needle that saves time during the software evaluation process.
ABOUT CTS GUIDES
Established in 1983, CTS was the first company to perform hands-on, independent evaluations of software for the middle market. Since then CTS has helped over 23,000 companies select new software and technology. CTS Guides are also widely used by CPAs, consultants and software resellers to assist their clients.
# # #