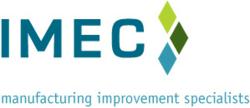 OEMs who are competing to build these rail cars can improve their bid prospects by sourcing domestically. This event will put those car builders together with the suppliers they need
Chicago, IL (PRWEB) February 12, 2012
Connecting interested and capable prospective suppliers with the builders of Next Generation rail equipment is the focus of an event on February 14th at the Chicago Marriott O'Hare. IMEC's "Next Generation Rail Supply Chain Connectivity Forum" will bring together executives from several leading rail equipment manufacturers with the leaders of small and mid-sized firms interested in expanding into the growing rail equipment supply sector. More than 250 representatives from small and mid-sized manufacturing companies are registered to participate along with leading rail car manufacturers, and state and federal transportation officials.
The U.S. Department of Transportation (DOT) Federal Railroad Administration (FRA) recently awarded $268.2M to the Illinois Department of Transportation (IDOT) for the purchase of 48 passenger cars and 7 locomotives for Illinois, Michigan and Missouri. Previous federal grants for the Chicago-St. Louis and Chicago-Moline corridors are funding an additional 40 cars and 15 locomotives. The total of 88 new cars and 22 locomotives will bring new equipment to the Chicago-Carbondale, Chicago-Quincy, Chicago-St. Louis, and soon-to-be-built Chicago-Moline and Chicago-Rockford-Dubuque corridors in Illinois, as well as additional routes in Michigan and Missouri. The new rolling stock will incorporate numerous design improvements and innovations to make rail service more efficient and cost-effective for passengers. Bid proposals from large rail car and locomotive manufacturers will be subject to DOT Buy America provisions which target FRA's 100% domestic content goal for all parts and subassemblies.
The Forum will include time blocks for suppliers to meet one-on-one with rail original equipment manufacturers (OEMs), participate in panel discussions, and learn first-hand what products and components are needed by the rail car and locomotive builders. Companies in traditional Midwest supply chains with the capabilities to produce components such as electronics, transmissions, castings/forgings, car body shells are attending. This effort is just the beginning of a long term effort to expand, replace and modernize the aging passenger rail car fleet while re-establishing the domestic supply chain to support the passenger rail car industry.
"Intercity passenger rail is critical to a 21st Century, first-class transportation system and I welcome the manufacturers and suppliers to the conference," Illinois Governor Pat Quinn said. "Manufacturing and a skilled workforce are among our greatest strengths in Illinois. I believe this is the beginning of a successful partnership that will boost productivity and create job opportunities for Illinois' rail manufacturers."
"Investing in rail service has been one of the top goals of the Illinois Department of Transportation under Gov. Quinn," Illinois Transportation Secretary Ann Schneider said. "We are proud of our leadership role as passenger rail continues to grow. Events such as these that bring manufacturers and suppliers together ensure rail expansion, job creation and economic development in Illinois and across the Midwest."
Rail Manufacturers and OEMs scheduled to participate include representatives from Alstom, Bombardier, CAF USA, Electro-Motive Diesels, GE Transportation, Kawasaki Rail Car, Nippon-Sharyo, Siemens, Stadler Rail, Talgo, and U.S. Railcar. More than 230 people are registered to attend, including 150 representatives from 80 suppliers and potential suppliers to the rail sector.
"This is an unprecedented opportunity for Midwest manufacturers to participate in the modernization of the intermodal transportation system in the United States, said David Boulay, President of IMEC (Illinois Manufacturing Extension Center), which is hosting the event. "The message is clear: OEMs who are competing to build these rail cars can improve their bid prospects by sourcing domestically. This event will put those car builders together with the suppliers they need."
Other event organizers and supporters include the U.S. Department of Transportation Federal Rail Administration; the U.S. Department of Commerce, through the National Institute of Standards and Technology (NIST) Manufacturing Extension Partnership (MEP); and the Illinois Department of Transportation (IDOT).
Event Details
Next Generation Rail Supply Chain Connectivity Forum
February 14, 2012
Chicago Marriott O'Hare
9:00 a.m. to 6:30 p.m.

Info on Rail Sourcing Opportunities
OEM and Supplier Panels
OEM/Supplier pre-scheduled one-on-one meetings
# # #