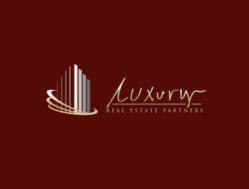 Las Vegas, Nevada (PRWEB) February 14, 2012
Vdara condos are a well-appointed blend of modern sophistication and elegant styling surrounded by the latest high-tech amenities and is located just steps from the world class amenities provided by the Aria Hotel/Casino, Bellagio, Paris and Cosmopolitan Hotel and Casino.
Anthony Phillips, President of Luxury Real Estate Partners said "We are honored to be one of the first teams to market resale residences at Vdara in CityCenter. Our intimate knowledge of the residences and unparalleled marketing reach will put is in a leadership position regarding the resale market at CityCenter's Mandarin, Veer Towers and Vdara properties."
For more information on this fine residence, please visit http://www.mylvcondosales.com/vdara-citycenter-las-vegas/
About Luxury Real Estate Partners:
Luxury Real Estate Partners is a Las Vegas based Real Estate Marketing firm which includes professionals in sales, management, construction, marketing and finance. For more information, visit http://www.luxuryrealestatepartners.com
About CityCenter
CityCenter is a $9 billion urban destination on 67 acres between Bellagio and Monte Carlo resorts on the Las Vegas Strip. CityCenter features ARIA, a 61-story, 4,004-room gaming resort; luxury non-gaming hotels including Las Vegas' first Mandarin Oriental and Vdara Hotel & Spa; Veer Towers, the development's only strictly residential buildings; and Crystals, a 500,000-square-foot retail and entertainment district. Vdara, Mandarin Oriental, Las Vegas and Veer Towers include approximately 2,400 residences total. At the forefront of sustainability, CityCenter is the world's largest privately financed green development. ARIA, Vdara, Crystals, Mandarin Oriental, Las Vegas and Veer Towers have all received LEED® Gold certification by the U.S. Green Building Council.
###