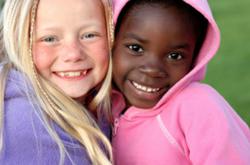 The purpose of the group is to give girls with ADHD an opportunity to learn about, discuss, and relate to others.
New York, NY (PRWEB) February 21, 2012
Many parents seek treatment for their daughter's ADHD and Aspergers because their lives are out of control. Since ADHD is less often diagnosed in girls than boys, many girls are not getting the support they need to live happy, healthy, and productive lives. One reason for this lack of diagnoses in girls is the "squeaking wheel" problem, whereby teachers are more likely to refer students for evaluation only after they have caused significant problems for the teacher in the classroom. However, many girls are diagnosed with 'ADHD, Inattentive Type', which is 1 of the 3 diagnoses for ADHD (the other two being 'ADHD, Hyperactive Type', and 'ADHD, Mixed Type). Girls with 'ADHD Inattentive Type' still need the support of parents, professionals, and sometimes medication, just the same as boys diagnosed with ADHD.
Moreover, studies have shown that girls with ADHD are more compliant than boys in school, despite being afflicted with the same disorder. While boys may argue with or openly defy their teacher, such behavior is rare among girls. In fact, many girls try hard to comply with their teacher's expectations so as to stay 'under the radar'. For example, some girls with ADHD may look directly at their teacher, appearing to pay attention, while their minds are elsewhere.
Girls with ADHD are also affected by their emotions and struggle to control their more intense feelings. Although many girls in general have difficulty with emotional regulation, girls with ADHD often they hold in their feelings during the school day only to explode into tantrums and meltdowns once they arrive home. These are only a few examples of the challenges presented by having a child with ADHD.
There are several things parents can do to help their daughter with ADHD. First, they can help their daughter identify and develop their areas of talent and competence, such as abilities in the areas of academics, sports, art, or music. Additionally, parents can make sure their daughter is correctly and promptly diagnosed and that she gets the most effective treatment. Most often, treatment should combine medication with behavioral therapy that provides structure, teaches organizational skills, and rewards desired actions. A social skills group for girls with ADHD is the perfect way for a parent to make sure their daughter is getting the support for her ADHD that she needs. Overall, parents should try to strike a balance between supporting their daughter in carrying out their treatment plan while recognizing their need for independence.
The Sachs Center in Manhattan is now offering a Social Skills Group for Girls with ADHD. The purpose of the group is to give girls with ADHD an opportunity to learn about, discuss, and relate to others their own age and gender with ADHD. Girls in the group will also receive validation and encouragement from other girls who also deal with the challenges of ADHD. This affordable method of treatment for ADHD has proven to be effective, and can often be both therapeutic and fun for participant.
"The Moondancers" Social Skills Group for Girls will be led by a licensed female therapist at the Sachs Center, and incorporate aspects of art and creative expression in addition to the treatment curriculum and format of the group. Girls will learn and practice social skills with their peers, and find the support to manage their ADHD among girls their own age, and with a similar set of challenges. Seeking help for our children's problems is not always an easy thing to do, but girls (and their families) who are affected by ADHD will find significant improvement in their quality of life by participating in group therapy.
To contact The Sachs Center for more information on their new ADHD Girls Social Skills Group, or to schedule a consultation:
http://sachscenter.com/attention-deficit-disorder/
The Sachs Center is New York City's premier center for the treatment of Attention Deficit Disorder (ADD), Attention Deficit and Hyperactivity Disorder (ADHD), Non-Verbal Learning Disorder (NLD or NVLD), anxiety, depression, and social skill deficits in children, adolescents and adults. Licensed therapists at the Sachs Center also can help with substance abuse and anger management issues. The Sachs Center also offers ADD testing, academic testing, and psychological testing.
Call 646.807.8900 for an initial evaluation.
###