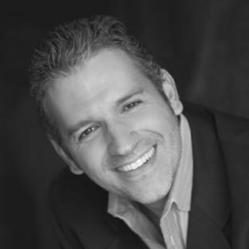 Companies that connect to that voice and manage Hispanic relationships on their terms, based on cultural roots and other diverse needs, will be the dominant players in their industries
Irvine, CA (PRWEB) February 13, 2012
On the heels of recent reports that Univision and Disney are in talks to form a 24-hour news channel that will be targeting the English speaking Hispanic audience, the Center for Hispanic Leadership (CHL) revealed its own plans to offer a new Brand Development Framework that businesses can use to reach and interact more authentically with the community. The objective of this new framework is to enable corporations to unlock the massive Hispanic opportunity, a "super consumer" group with a purchasing power expected to reach $1.2 Trillion in 2012. The Center for Hispanic Leadership is a professional development and business consulting institute that focuses on helping Fortune 500 organizations advance their Hispanic leaders in the workplace and maximize brand loyalty with Hispanic consumer groups. "This moment has been building for years and the power of the English-speaking Hispanic consumer has finally arrived," beamed Glenn Llopis, Founder/CEO, Center for Hispanic Leadership. "We started CHL because the English-speaking Hispanic employee and consumer has a unique platform and voice that needs to be heard. Companies that connect to that voice and manage Hispanic relationships on their terms, based on cultural roots and other diverse needs, will be the dominant players in their industries."
Traditionally, corporations have reinforced and perhaps even fueled the prevailing notion of one-way assimilation for minority groups. But a new generation of Hispanics is changing the conversation and the game by putting a premium on authenticity over assimilation. The Univision/Disney talks represent the paradigm shift that is taking place as major corporations begin to recognize and value the authentic voice of the English-speaking Hispanic consumer. According to Annette Prieto, CHL's Director of Client Relations, "The talks between Disney and Univision are a great sign that we are on the right track, at the right time, to bring the Hispanic and business communities together."
"In addition to traditional media, Hispanics are the biggest and fastest-growing users of social media, mobile devices, and interactive online solutions," added Michael O'Neill, formerly with IBM and now an independent researcher and consumer analyst. "All industries can leverage these technologies to build trust, long-lasting relationships, and ongoing business with the English-speaking Hispanic community."
An important goal of CHL and its new brand development framework is to help companies improve relationships and communication with Hispanic consumers, influence their buying patterns and behaviors, and leave targeted post-impression value that creates customer conversions. Studies show Hispanics to be brand loyal and they are more likely to engage with companies, both online and off, that resonate with their voice, culture and community; that include them in the mainstream; and that nurture Hispanic leaders and mentors within their own ranks.
This announcement by CHL comes at an opportune time when companies are learning they must embrace the immigrant perspective if they want to compete and succeed in their industries. Concludes Glenn Llopis, "With estimates that 30% of the U.S. population will be Hispanic by the year 2050, it's time for America's corporations to awaken to and start taking part in the foundational restructuring and requirements they will need to not just win the game, but even stay in it." As a starting point, CHL has developed a new white paper entitled, "UNLOCKING THE HISPANIC "SUPER CONSUMER" OPPORTUNITY: What Top-Tier Industries Are Telling Us About Building Relationships Through Social Media, Mobile Solutions, Big Data, Interactive Technology and Online Marketing." In it, CHL explains why traditional methods, where consumers must look through company goggles and assimilate, will fail, and how businesses can succeed by turning their vision around to look through the lens of the fast-growing Hispanic super consumer.
For more information regarding the whitepaper, contact CHL Director of Client Relations, Annette Prieto at aprieto(at)centerforhispanicleadership(dot)com.
###