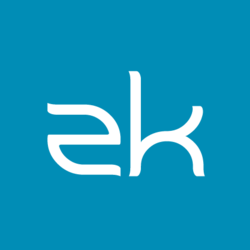 ZK 6 introduces a new databinding system, MVVM design patter, new templating system and more
London (PRWEB) February 14, 2012
As of today, ZK Team announces the release of ZK 6.0, marking an official opening of a new ZK Series, its leading open source Java based Ajax development framework. Since its first launch in November 2005, ZK has amassed over 1.5 million downloads, and is deployed in over 100 Fortune 500 companies, supporting tens of thousands of developers, in more than 190 countries across the world.
ZK is a highly productive Java Web framework designed to maximize an enterprise's operational efficiency and minimize development time and cost. ZK provides developers with a true event-driven model facilitating simple and transparent development of rich internet applications using pure Java as well as the flexibility brought about by its groundbreaking Server+client Fusion architecture that provides extreme productivity and security of event-driven server architecture while enabling fine grained control at the client.
With a whole host of changes and up to 100, 000 lines of code changes in between versions five and six, ZK 6.0 is a release not only with upgrades and higher performance but also introducing users to a new concept of data binding and MVVM design pattern, adoption of generics and Java 1.5, jQuery & CSS 3 style server-side selectors, advanced templates, compatibility to support jQuery 1.6.4 and more.
One of the major overhauls of ZK 6 is the introduction to the next generation data binding 'ZK Bind' supporting MVVM development pattern, offering developers more flexibility and ease than ever before. ZK Bind offers feature rich data binding system whilst being able to keep controllers under clean annotation expression consistent with that of Java's annotation style. Representing Model, View and ViewModel, MVVM is an UI design pattern that helps achieve a clear separation of data and logic from presentation making it its key feature and greatest advantage over the standard MVC pattern. MVVM isolates the View layer from the Model layer avoiding tight coupling between View and Controller layer avoiding mutual programming ripple effects between UI and the ViewModel bringing the advantage such that UI designers and programmers are able to do their jobs independently and in parallel enhancing productivity and keeping project schedule on track. This approach also reduces errors that are caused by frequent UI requirement changes even if the UI design is modified at a later time.
Moreover, leveraging the unique technology of jQuery & CSS style server side selectors similar to that of jQuery and CSS 3 offers a more productive way of selecting and accessing server-side components by using annotations, making the creating of MVC and MVVM style applications quickly and easily.
New features and functionalities of ZK 6 includes but not limited to the following:

Generic Enhancements
ZK Bind, the second generation of data binding and MVVM
jQuery & CSS style server-side selectors
Advanced templates
Upgrade to jQuery 1.6.4
Menubar supporting KeyStroke navigation
Combobutton
Selectbox, Absolutelayout, Anchorlayout now in CE
For more detailed information on ZK 6.0, please visit the release note or download ZK 6
About Potix
Potix Corporation develops and supports ZK, the #1 Java based Ajax solution on SourceForge.net, the world's largest open source host. Innovation is the most driving force behind the growing Potix. Potix delivered the first Ajax framework to support Java and Android phones, the first embeddable Ajax spreadsheet, and the first to synergize the power of pure Java, markup and scripting languages.
ZK has more than 1,500,000 downloads since its first release in late 2005. ZK is deployed by a large number of Fortune Global 500 companies, including Barclays, Societe Generale, Swiss RE, eBay, Roche, Deutsche Bank, Sony, Sun Microsystems, Audi, EMC and Toyota, providing them with the ability to rapidly create rich Ajax enterprise level applications.
###