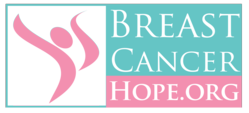 Remember Without Your Help, There Is No Hope.
(PRWEB) February 17, 2012
Breast cancer affects almost every family in the world in one way or another, being one of the top killers in women as well as a huge concern for each new generation of women. However, most causes for breast cancer awareness are overlooked by the average person because they take up too much time, money, or energy to be feasible to the majority of people in the world who have to work every day to keep their family stable. For those people still wanting to work for a good cause but can't sacrifice these valuable assets, there is a new website based in New Jersey called breastcancerhope.org that allows users to take surveys and quizzes online to donate data and money to a fundraiser cause for breast cancer instead of taking the money and time out of their own paychecks in order to make a difference.
Users of the website register a username and password online so that they have an account with the website, then they can go about filling out surveys and quizzes and clicking on advertisements and promotions in order to get the site revenue. Each advertisement clicked can donate anywhere between one tenth of a penny to ten cents, and when thousands of these advertisements are clicked every day the profits really start to add up quickly. Furthermore, verified by the owner of the site Steve Almonte; a portion of the profits the website makes goes to keeping the website up and towards breast cancer awareness with little gain for the people running it. The owner takes the site's reputation seriously and feels his setup makes his site a legitimate source for anyone willing to take the five minutes out of their day every day to log on and click on an advertisement or two for a good cause.
So again the owner of Breastcancerhope.org emphatically stands by his site and assures it's users that it's a credible, safe website where you can also win a whole variety of different pink ribbons, breast cancer bracelets, water bottles, and other pink items of the like to show your support for the cause. Each advertisement you click on enters you for the chance to win more prizes, which means there is even more incentive than before to do the right thing. The breast cancer bracelet, like most of the rest of the freebies, is a pale pink that has an inspirational message on it for anyone dealing with breast cancer and its effects on them or their families. You receive this bracelet no matter what, and there is no commitment to the website after you sign up and get your free bracelet, although the incentive of free gifts is enough to keep people wanting more.
Breastcancerhope.org may be one of the best up-and-coming websites for the modern man or woman to sign up for because not only does it give back to each of its users, it also allows every person the chance to volunteer with the cause from the comfort of their own home. In this age of technology, there is no reason why everyone shouldn't register for breastcancerhope.org to receive their free breast cancer bracelet. This website will revolutionize the way organizations fund their research by giving everyone the chance to really get involved with the movement.
###