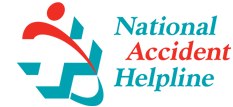 We want to ensure that people are aware of the Food Hygiene Rating Scheme.
(PRWEB UK) 13 February 2012
To help prevent food poisoning, National Accident Helpline has released a statement encouraging people to check the food hygiene rating of restaurants before making their choice on where to take their loved one tomorrow for a Valentine's Day meal.
The Food Hygiene Rating Scheme has been developed to help people choose where to eat out by providing ratings in restaurants, pubs, cafes, takeaways and hotels on their hygiene standards.
The ratings are calculated on how hygienically the food is handled, the condition of the premises including cleanliness, ventilation and layout, and how food safety is managed and documented.
National Accident Helpline's Consumer Director, Beth Powell, said: "Thousands of people will be taking their loved ones to restaurants for Valentine's Day. We want to ensure that people are aware of the Food Hygiene Rating Scheme and choose to eat at places with good hygiene standards."
Powell continued, "A lot of people don't realise that food poisoning can cause people to become extremely ill, or in severe cases, can even be fatal. If you've suffered from food poisoning that wasn't your fault, you could be entitled to make a compensation claim."
For further information on the scheme or to view full national ratings, visit the Food Standards Agency website.
Notes to Editors
About National Accident Helpline:
National Accident Helpline is the biggest and most experienced personal injury claims company in the UK and has been championing consumers' rights and providing access to justice since 1993.
###