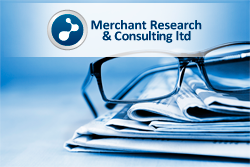 London, UK (PRWEB) February 13, 2012
Demand for mercury on the global market strongly depends on gold prices. As the prices are on rise, the gold exploration is being stimulated, thus it will result in continued byproduct mercury production from the ore processing.
The USA was the leader of export of mercury in 2010, directly after the global crisis and the major export destinations were represented by the Netherlands, Peru, and Vietnam. The price for the material is surely to be largely impacted by the oncoming mercury export bans in the EU and the USA. Moreover the price for gold will also call for the increase of mercury cost. However, the global production is projected to grow at an average rate of 0,9% annually during the coming 5 years, increasing the manufacturing volume rather vividly.
Detailed analytical study of the mercury market and its projections are covered within the new market research report "Mercury Market Review". The report presents a thorough study of the past and present of the industry and offers insights into the foreseeable future through 2017. The information examined relates to the global, regional and country markets of mercury.
The report provides data on the mercury market statistics such as production and consumption, supply and demand, prices and trade activities. The report features profiles of market participants and analysis of the competitive landscape. Forecasts draw up a future awaited market picture – developments and trends, volumes and prices, opportunities and challenges.
Report Details:
Mercury Market Review
Published: January, 2012
Pages: 47
http://mcgroup.co.uk/researches/mercury
Report Contents:
DISCLAIMER
RESEARCH METHODOLOGY
1. WORLD MERCURY MARKET
1.1. Mercury in Global Industry
1.2. Mercury Market Overview
1.3. Mercury Prices
2. NORTH AMERICAN MARKET OF MERCURY
2.1. USA
2.2. Mexico
3. LATIN AMERICAN MARKET OF MERCURY
3.1. Chile
3.2. Peru
4. EUROPEAN MARKET OF MERCURY
4.1. European Union Market of Mercury
4.1.1. Finland
4.2. CIS Market of Mercury
4.2.1. Russia
5. ASIAN MARKET OF MERCURY
5.1. China
6. AFRICAN MARKET OF MERCURY
6.1. Morocco
7. FUTURE OUTLOOK (2012-2016)
LIST OF TABLES
Monthly market monitoring service for mercury is also available.
The report on mercury has been developed by Merchant Research & Consulting Ltd, an internationally recognized market research agency, specializing in chemical industry. "Mercury Market Review" is encompassed by the catalogue "Metals", which also offers studies on Aluminum, Arsenic, Beryllium, Copper, Iron and Steel, Lead, Magnesium, Silver, Titanium, Zinc markets.
###