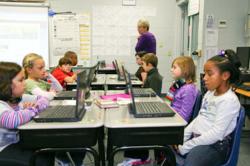 Lakewood, NJ (PRWEB) February 14, 2012
Next week begins the Fourth Annual Hawaii User Conferences hosted by Achieve3000, the leader in differentiated instruction. The Fourth Annual Hawaii User Conferences will be held on three separate islands to honor literacy achievement in Hawaii. The invitation only events will be held on:

Tuesday, February 21st at the Four Seasons Resort: Hualalai 9:00 a.m. – 3:00 p.m.
Wednesday, February 22nd at the Westin Maui Resort & Spa 9:00 a.m. – 3:00 p.m.
Thursday, February 23rd at the Hilton Hawaiian Village Beach Resort & Spa: Waikiki 8:00 a.m. – 3:00 p.m.
Key note speakers at the conference are: Dr. Michael Kamil, Professor of Education, Stanford University, Contributor to the Reading Next Report on Adolescent Literacy and Common Core State Standards; and Dr. Malbert Smith, President of MetaMetrics®, an educational measurement and research organization.
Additional professional development sessions will examine the implementation of differentiated instruction in Hawaii's classrooms, the impact of Common Core State Standards, and celebrate literacy advancements since the program was first introduced.
"We have seen Hawaii schools make dramatic student literacy gains through a dedicated instructional effort," says Achieve3000 CEO, Saki Dodelson. "Our goal is to support Hawaii's need for differentiated instruction aligned to Common Core State Standards."
A special assembly at each event will celebrate Hawaiian students for their reading and writing accomplishments using Achieve3000. A number of students have improved their reading comprehension, vocabulary, and fluency by completing more than 40 activities on the Achieve3000 platform—at school and from home—during the past year. These students, their parents, and teachers will receive awards for their achievements.
This year's participants are focused on addressing the topics of literacy for learning, using data to inform instruction, and aligning curriculum to common core standards. The event is always well attended and draws a variety of educational experts who offer case studies and stories to help inspire and guide discussions.
About Achieve3000:
For more than a decade, Achieve3000® has supported the individuality and potential of every student by reaching them where they are, and helping them reach higher levels of reading and writing proficiency. Our fundamental belief is that literacy unlocks achievement – and that the key to improving literacy is differentiated instruction. Today, Achieve3000 is the leader in differentiated online instruction, serving more than one million students across the United States. In 2011, Inc. magazine included Achieve3000 on its annual 500/5000 list for the fifth consecutive year, the exclusive ranking of the nation's fastest growing private companies. Our Web-based literacy solutions are proven to increase reading comprehension and fluency, vocabulary, and writing proficiency for students in grades 2 to 12, and also for adult learners. Based on decades of scientific research, Achieve3000 Solutions deliver engaging, nonfiction content that supports core curriculum, RtI, Special Ed, and other instructional models. KidBiz3000® (grades 2-5), TeenBiz3000® (grades 6-8), Empower3000™ (grades 9-12), and Spark3000® (for adult learners) are aligned with Common Core State Standards for ELA as well as individual state standards. Achieve3000 supports 21st century education initiatives across content areas. The company is based in Lakewood, N.J.
###